GCF authorises Altair's cellular IoT lab as it gains worldwide approval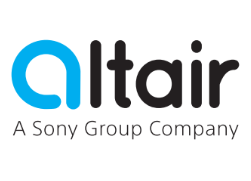 A provider of cellular IoT chipsets, Altair Semiconductor, reports that its laboratory has been officially authorised by the Global Certification Forum (GCF).
"Altair is looking to revolutionise cellular IoT connectivity across the world," according to Levana Asraf Fouks, director of System Validation and Customer Support. "As an industry leader in cellular IoT technology, covering CAT-M, NB-IoT, and CAT-1, we recognise the significance of the GCF authorisation as it's trusted by mobile networks everywhere. We shall use our authorised lab to maintain interoperability with 3GPP and certification requirements while keeping the highest degree of quality of our products."
The GCF quality mark for interoperability is widely recognised as the gold standard of the cellular test industry, helping authorised partners to help deliver cellular IoT connectivity worldwide. "By combining conformance and interoperability tests undertaken in laboratories on multiple live networks, GCF's authorisation of the Altair's laboratory will make us a standout player in the global marketplace," says Asraf Fouks.
Altair's optimised cellular IoT chipsets are the industry's most advanced, providing the market's lowest power consumption, enabling the most extended battery life for cellular IoT. Commercially available, they feature a hardware-based security framework and a rich set of features including integrated MCU and GNSS, ideal for integration in a range of industrial and consumer IoT applications.
Altair Semiconductor, a Sony Group Company, is a provider of cellular IoT chipsets. The company's flagship ALT1250 is claimd to be the smallest and most highly integrated LTE CAT-M and NB-IoT chipset, featuring ultra-low power consumption, hardware-based security, and a carrier-grade integrated SIM (iUICC), all 5G ready.
Altair partners with leading global vendors, including G+D (Giesecke+Devrient), HERE Technologies, Murata, Sierra Wireless and WNC, to provide low-power and cost-efficient modules for a range of industrial and consumer IoT applications such as trackers, smart meters, wearables, and vehicle telematics. Altair's chipsets have been commercially deployed on the world's most advanced LTE networks, including AT&T, China Mobile, KDDI, Softbank, Verizon, and Vodafone.
Comment on this article below or via Twitter @IoTGN