IoT and environmental sustainability: Helping cities to be greener than ever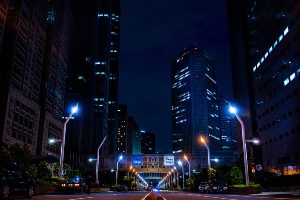 The climate crisis is high on the UK's agenda right now. This follows the country's recent 2050 net-zero emissions target pledge, various Extinction Rebellion street protests and the UK recording the longest period without burning coal since the Industrial Revolution.
As a result, says Professor Kevin Curran, senior IEEE member and professor of cybersecurity at Ulster University, people are looking to technology to find new ways to manage, reduce and solve environmental issues. It is new and applied technologies that are playing a critical role in keeping our cities green.
Protecting the environment within cities requires multifaceted solutions, this is because many environmental trends are so complex that they are difficult to conceptualise. As such, collecting data is the first step towards understanding – and ultimately reducing – the environmental impact of human activity. This is where the Internet of Things (IoT) and smart sensors can play a role.
Connected and sensor-enabled technology
Sensor-enabled devices are already helping monitor the environmental impact of cities, collecting details about sewers, air quality, and garbage. Recently, air pollution has been a big pain point in cities like London, where it is regularly cited as one of the most serious health issues today. To address this, many are turning to Air Quality Eggs (AQEs), which are open-source IoT platforms for air pollution.
In Layman's terms, it is an open system that collates citizen-contributed data on air quality. Increasingly, AQEs can be found across America, Western Europe and East Asia and these may eventually play a role in developing countries where there is often the most rapid urban population growth and the highest rates of pollution.
As well as air pollution, recycling and waste programmes in big cities need to be carefully managed in order to keep cities both clean and green. BigBelly is a solar-powered IoT trash receptacle and garbage compactor that alerts sanitation crews when it is full. By using this Boston University has reduced its pickup from an average of 14 to 1.6 times a week. As a result, the programme saves both time and energy as collectors are using less rubbish bags and producing less CO2 during every pickup.
In cities affected by extreme weather and those reliant on bridges and crucial road links transportation and mainland connections, the upkeep of transport infrastructure needs to be carefully monitored in order to keep the city running smoothly. Wireless IoT bridge sensors can be used to keep track of all aspects of a bridge's health, data is collected on areas such as vibration, pressure, humidity, and temperature and they can provide early warnings of damage.
Similarly, HiKoB IoT road sensors, which are embedded in roads to measure variables such as temperature, humidity, and traffic volume. The sensor data is then sent over a wireless network to a server for processing and analysis. This information allows road crews to prioritise maintenance during harsh weather conditions, which are responsible for almost a quarter of car accidents.
Connected technologies are also helping to increase awareness and visibility into individual energy and resource usage. Smart energy meters provide city dwellers with transparent data on energy consumption, which has been shown to reduce consumption across the board.
Today, connected smart thermostats can also be used to integrate with heating systems so that transparent decisions can be made on when to turn the heating on based on fluctuating energy costs. Moreover, smart IoT water management sensors can be combined with data analytics programmes to provide consumers with increased visibility into the amount of water they use. Devices that increase visibility into usage have been proven to save money, as well as conserve the precious resource.
The City of London has implemented a smart city lighting strategy to improve energy usage and help tackle light pollution in the Square Mile. Artificial night lighting is contributing to a global increase in light pollution, which can have an impact human health and sleep rhythms. The lighting strategy aims to use technology to install a variety of cost-effective LED lighting and light colours during different times of the night to balance darkness with street and commercial lighting.
Indeed, this really is just the tip of the iceberg, the potential of connected technology is huge. There are still areas of environmental sustainability that aren't fully understood or easily addressed but as new technologies emerge – and are carefully applied – cities will be able to better manage their impact on the environment and the world. Moreover, as more connected devices come online and machine learning and data processing improves, we will likely see increasingly more innovative ways that IoT will contribute to keeping cities green.
The author is Professor Kevin Curran, senior IEEE member and professor of cybersecurity at Ulster University.
Comment on this article below or via Twitter @IoTGN