LTI acquires the advanced analytics company Lymbyc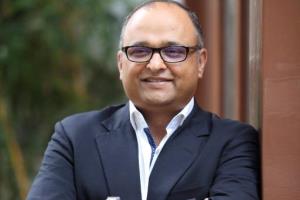 Sanjay Jalona of LTI
Larsen & Toubro Infotech Ltd., a global technology consulting and digital solutions company, has signed a definitive agreement to acquire Lymbyc, a company specialising in AI, machine learning and advanced analytics. The acquisition further strengthens LTI's rapidly growing digital and analytics offering.
Lymbyc was founded in 2012 and is headquartered in Bengaluru, India. The company has customers in the US, UK, Africa and India. Lymbyc is known for his outstanding capabilities in the fields of analytics and data sciences.
At the heart of Lymbyc's capabilities is Leni's proprietary product that covers the full spectrum of descriptive to predictive business insights, leveraging deep learning, natural language processing, data visualisation, and predictive analytics. Leni is a virtual analyst who enables users to access information and insights through dialogue.
As data becomes more dependent on data, global companies must become better at data collection, agile analytics, and the ability to process large data sets. Lymbyc's expertise in these areas will extend LTI's mosaic platform to offer differentiated analysis solutions in a SaaS model.
Sanjay Jalona, ​​LTI chief executive officer and managing director, said, "We believe that self-service capabilities for AI and advanced analytics will be the next wave of disruption on the market, and Lymbyc is incorporating this capability into our Mosaic platform. Leni from Lymbyc is an industry-independent platform that addresses the need of business customers for experience, speed and understanding of context. I greet the experienced management team at Lymbyc and all of its employees in the LTI family. "
Satyakam Mohanty, founder and CEO of Lymbyc said, "As LTI's strategic business partner last year, we saw first-hand how LTI is implementing the data and digital transformation agenda for its clients. As AI becomes more and more a mass market, we look forward to working with LTI to help a larger and more diverse clientele. Leni, our KI-based virtual analyst, is the perfect fit to bring better value to business customers and maximise their information and analytics investments. "
LTI and Lymbyc have been strategic partners for a year and have worked together to develop unique solutions for several leading global companies.
Comment on this article below or via Twitter @IoTGN