Kaarta's mobile mapping uses Verodyne Rider's breakthrough sensor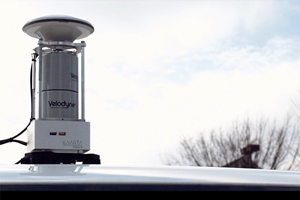 Verodyne Ryder adopted Verodyne's smart and powerful rider technology for Kaarta in its new ground mapping solution stencil 2-32. Announced it was Stencils 2-32 with Verodyne Riders accurately scan the ground surface and map road shoulders, manholes, signs, columns and other features at a fraction of the cost compared to traditional mobile mapping systems. Stencil platforms are useful in urban planning for infrastructure improvement, and in parking and traffic management.
The 3D data generated by Stencil 2-32 can be used in a wide range of applications, including BIM modeling, geospatial data analysis, and catalog tools. For example, all vision is, to use along with the data obtained a stencil 2-32 from the development company of autonomous vehicles, a strip District of Pittsburgh, which is known by the high needs of on-street parking, it has been vacant shoulder of information analysis You Named All Vision Park View , this solution enables city planners to monitor parking behaviour and improve traffic planning and shoulder management.
Dr. Kevin Dowling, CEO of Kaarta, said: "The addition of the stencil 2-32 to the Kaarta product line further broadens the range of mapping applications for mobile lidar scanning. We have a compact, low noise, long distance, and viewing angle Verodyne rider. Thanks to the sensor, we have developed a system that can demonstrate superior versatility, accuracy and speed, from data acquisition to processing results. "
Stencils combine 3D mapping with real-time position estimation to create functionality not possible with fixed-based scanning systems. Stencil 2-32 has a measuring distance of 100m and is equipped with Verodyne's HDL-32E lidar sensor that can collect data at a rate of 720,000 points per second.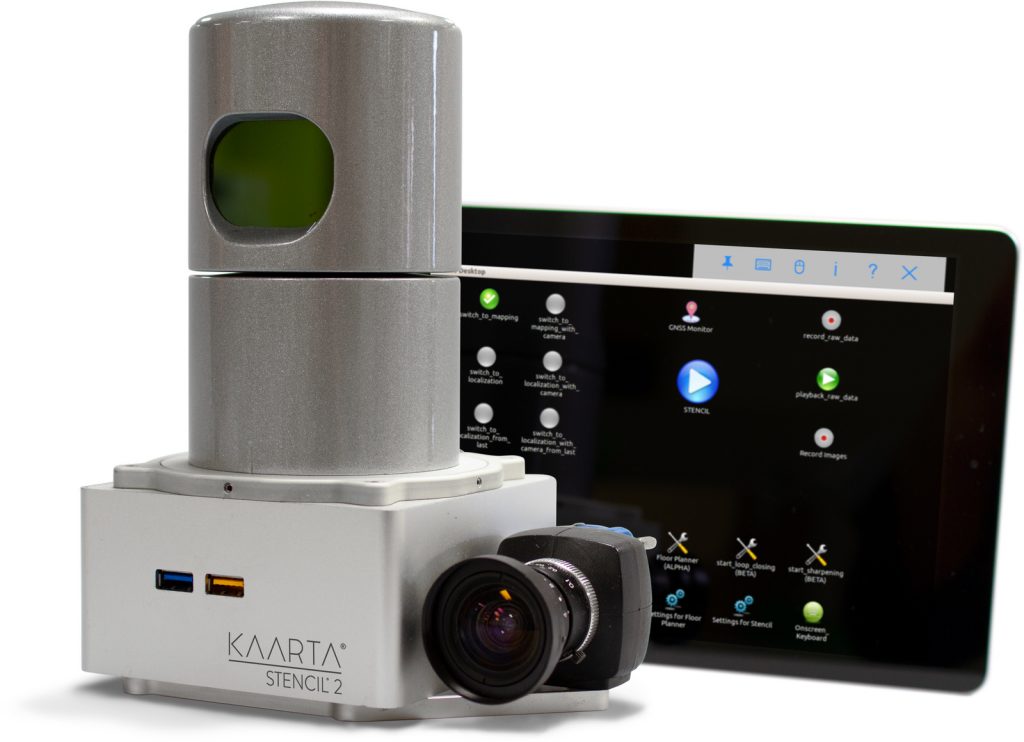 Kaarta leverages advanced robotics technology to combine inputs from multiple sensors, such as lidar, visual odometry and inertial measurement units (IMUs), and process their data in real time. The data can be augmented with Global Navigation Satellite Systems (GNSS) and wheel odometry sensors for some applications.
According to Aaron Morris, founder and CEO of All Vision: "The Verodyne Lidar and Kaarta's advanced 3D mapping and positioning algorithms are a truly amazing combination, providing a portable system that allows quick and easy detailed mapping of ground surfaces. Quickly collect accurate, up-to-date geospatial information The ability to do that creates unlimited uses. "
Stencil 2-32 is the latest addition to Kaarta's stencil product line, and other products include Stencil 2-16, a low-cost, general-purpose mobile mapping platform that uses Verodyne Pack sensors . The system is easy to use, supports a wide range of applications, and has a streamlined workflow that makes it ideal for infrastructure inspectors, surveyors, engineers, architects, facility planners, security personnel, and more.
As Verodyne rider president and CCO Mike Jellen says: "Kaarta and All Vision show how to leverage Verodyne's rich computerised data to achieve innovative solutions. This solution manages, tracks and monitors assets, and plans and manages the future. You can do exactly that. "
Comment on this article below or via Twitter @IoTGN