Internet of Cameras: Nabto heralds network of tiny possibilities with one-inch camera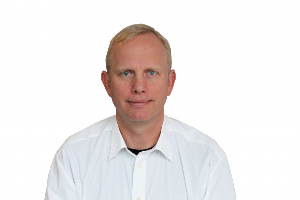 Carsten Rhod Gregerson of Nabto
One-inch in size and less than US$10 (€8.8) to install: Welcome to live camera feeds unlocked by the Internet of Things (IoT).
Nabto has announced its software solution which allows for the connection of tiny cameras which outsource the video feed to third-party applications. This downsizes the camera housing to about one-inch for insertion into almost anything – from 3D printers to cat litter boxes to doorbells.
This is the reality made possible by Nabto's software which "pairs" with the ESP32 camera, allowing users to instantaneously and securely access the camera feed from anywhere in the world. From home surveillance to checking in on pets, the software creates end-to-end private connections for users and vendors alike to apply to their own specifications.
The result is new possibilities in the world of home security and IoT devices – tiny cameras which are available anywhere, anytime.
Nabto founder Carsten Rhod Gregerson said the camera allows users to build complete security systems that are so small and cost so little that they will end up in all kinds of IoT applications like kitchen appliances and smart pet products.
"This has the potential to create a new wave of remote video surveillance – Internet of Things style. Vendors will be able to use our technology to install cheap and functional cameras for whatever use they desire. It really has the potential to bring remote camera functionality to a number of different products and for a number of different uses," he said.
The Nabto solution offers low cost, matchbox size security cameras for everyone and every use. For more information on the camera connection, visit their website.
Comment on this article below or via Twitter @IoTGN