How to deploy IoT successfully in your business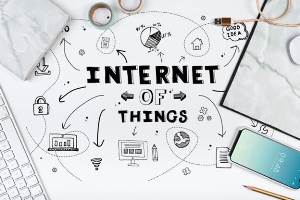 Courtesy-Freepik
Are you an entrepreneur? Do you wish to take your business towards high achievements? Well, it can be challenging for an enterprise to design a successful Internet of Things (IoT) strategy. The position of IoT has been changing dramatically over the last few years where its benefits are widely understood and adopted without any challenges.
In this article, says HP Morgan, a tech analyst at Tatvasoft.com.au, we will be exploring the IoT landscape to see how enterprises can think broader about new IoT opportunities.
Defining business goals
It is of utmost importance to define the problem statement for any initiative as the success of an IoT solution is directly dependent on the clarity of your business goals. The decision makers of an organisation should identify all the expected outcomes and their success metrics to get an idea of how it will impact your efficiency, productivity, and customer satisfaction in a long chase.
Point out the hardware devices that form a connection
Enterprise IoT solution is not the one where you can begin to implement it from ground zero. At first, it identifies the hardware, equipment, and machinery from an existing inventory of the devices. You may also have to partner with an original equipment manufacturer (OEM) based on your business goals and expected results to connect it with the right sensors, actuators, adapters, and much more. This combination of the existing devices and identified components from the devices layer helps to become the source of the comprehensive data which is acquired by the platform.
Defining the connectivity of the device
An IoT solution deals with the variety of machines and protocols. This includes the sensors and actuators that talk to legacy devices or the raw format of the datasets generated by the devices, along with the device interaction to the edge layer, and protocol translation that takes place between the gateway and the devices. The data format can be translated from CSV to XML and JSON where the edge layer will translate the transport protocol ad wire-format protocols to send the data to the IoT platform.
Research your data analytics
The sensors that are attached to the devices generate variant data points that translate to massive datasets. As this data is crucial for an enterprise IoT solution, it is also important to choose the right data points that contribute to your metrics. Every device is connected to different sensors and hence generates multiple data points. Some data points need to be analysed in real-time while the others are kept for long-term analysis.
Opt for machine learning and predictive analysis
The actual value of IoT is known with the help of actionable insights that are based on intelligent algorithms. Not every implementation require machine learning and predictive analysis, and there are high chances that it can become a critical requirement of the future. When you define the data pipelines for processing the sensor data, data architects should leave enough space for extension. By implementing such an approach, it becomes very easy to add predictive analytics to your IoT solution later.
Implementing governance and security policy across all layers
Security is more critical for IoT projects than any other enterprise solution as datasets need to be carefully anonymised, encrypted, and compressed before coming to the procession. It is mandatory to have a comprehensive governance model for accessing sensitive data and reports where each one will define the roles and personas to control the devices and access the BI dashboards. This approach also involves the identification and implementation of complex business rules that are defining variant policies for connecting the devices and accessing the data.
Defining real-time processing and batch processing
Each individual data point needs to be monitored and analysed for gaining vital statistics to get them in real-time analysis. As the data enters the IoT platform, an ingestion layer will route to a subset of the pipeline that is designed to deal with real-time data points. The data pipeline is responsible for transforming, storing, processing, and analysing all the long term data points and segregating these data points for long-term archival is an essential phase of an IoT solution.
Wrapping up!
IoT has clearly shown us a bright path for incorporating its enterprise solution to leverage the maximum outputs out of the efforts and time invested in it. We hope this article has guided you with some strategies to implement IoT solutions for your business. Keep Learning!
The author is HP Morgan, a tech analyst at Tatvasoft.com.au, a custom software development company in Australia. He is having seven years of experience in a technological domain. He loves to travel to places spontaneously.
Comment on this article below or via Twitter @IoTGN