Cutting a path to next-generation service innovation part one – Slicing 5G's massive bandwidth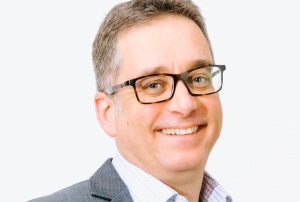 Andres Madero of Coriant
Andres Madero, director of Service Provider Architecture, Coriant, explains how network slicing offers a significant opportunity for mobile operators to serve a variety of business markets while advancing the regional communications infrastructure critical to economic growth
The Internet of Things (IoT) could make an enormous impact on the European economy. Forecasts suggest that the IoT could bring a revenue of approximately 2,133 billion U.S. dollars in Western Europe by 2020.
Unlike the shifts from 2G to 3G to 4G, migration to 5G means a great deal more than just service upgrade for mobile customers, it will have profound implications for business and government, healthcare and other private and public sectors. Although cell phone coverage is close to saturation point in the human population, 5G's support for IoT will connect a vastly greater population of devices.
These can include connected domestic appliances and smart metres for water and electricity (several per household); 'wearable technology' like smart watches, fitness and health monitors (maybe several per person); and a limitless number of industrial, agricultural, traffic and environmental monitoring and control devices.
Each type of device has its own service level demands. A smart metre must be 100% reliable, but it is only transmitting a few bits of non-time-critical data. A financial trading system may depend on sub-microsecond latencies, while a self-driving car system must not only be 100% reliable, it must react at least as fast as the most skillfull human driver.
Each new IoT service offers a potential business opportunity and, thanks to 5G's central data centre processing, the network can be adapted quickly and efficiently to the performance needs of that service. To maximise these revenue opportunities, network operators are exploring a concept known as 'network slicing.'
Network slicing
5G offers massive bandwidth compared to earlier mobile generations. Think of that width as a very wide roadway that can then be sliced into multiple traffic lanes. What's more, the different lanes can be given different characteristics, such as a bus lane, a no-HGV line, a cycle lane or lanes with different speed limits.
Similarly, 5G's massive available bandwidth can be sliced to offer parallel services offering different service levels that are tailored to markets as diverse as consumer entertainment, telemedicine, industrial control systems, road traffic management, intensive agriculture, payment systems and many more.
Network slicing enables the secure delivery of different services via separately controlled virtual, or logical, networks. Empowered by the software-enabled virtualisation of physical infrastructure, network slicing paves the way for an unprecedented level of service customisation and network optimisation.
The days of dedicated overlay networks are long past. The conventional one-size-fits-all approach to traditional mobile networks cannot adequately address next-generation service requirements that vary dramatically in terms of latency, throughput, extreme reliability, and availability.
Building – or more accurately over-building – the network infrastructure to provide the highest performance levels needed to serve the most critical service and application demands for all services is not an economically viable solution. So operators need a single common infrastructure that is sufficiently versatile and agile to adapt to diverse service requirements, a variety of use cases, and different business models – while maintaining the network efficiency and resiliency critical to service profitability.
In the mobile context, network slicing is a concept that has application in all parts of the end-to-end mobile network architecture, including the radio access network (RAN), the mobile core, and the underlying multi-layer transmission infrastructure. Network slicing can be implemented within and across these architecture segments.
According a recent report published by Mobile World Live, the transport network (typically comprised of optical, packet-optical and IP transmission equipment) is seen as vital to facilitating communications service provider (CSP) business plans for network slicing – see Figure 2.
Virtualising multi-layer, multi-technology, multi-vendor transport infrastructure
At the transport layer, network slicing enables the virtual creation and delivery of application-optimised end-user services across a shared physical infrastructure. The concept of logical networks represents a network-as-a-service (NaaS) model, which is founded on the flexible allocation and reallocation of resources on-demand. The implementation challenge, of course, is that the underlying transport infrastructure includes a complex mix of multiple technologies, multiple layers, multiple domains, and multiple vendors' equipment.
With the introduction of software-based virtualisation and orchestration capabilities, however, network operators can cut through this complexity and transform the underlying physical infrastructure into a virtual marketplace for differentiated service innovation. This is achieved by the partitioning of network resources and functions into networks slices that serve tailored service/application needs, including differing level of service assurance, latency, and throughput.
The ability to virtually implement dedicated and truly customised connectivity services on a single common physical network infrastructure represents a paradigm shift in mobile communications. From a transport architecture perspective, network slicing involves virtualisation of access, aggregation, and regional/long-haul portions of the network.
The key characteristics of network slicing in transport networks are:
One physical network divided into end-to-end logical virtual networks (slices)
Each slice has its own KPIs that meet the QoS requirements for the services and/or applications to be served
Each network element and function can be easily configured and reused in each network slice
Each slice has its own network architecture, engineering mechanisms and network provisioning
Conclusion
The Internet of Things promises a massive revenue opportunity for mobile operators that can slice their bandwidth into discrete channels specifically specified for niche applications.
In Part 2 of this article we discuss ways to orchestrate these tailored services and be better positioned to grasp these market opportunities.
The author is Andres Madero, director of Service Provider Architecture, Coriant
Comment on this article below or via Twitter @IoTGN