Case study: Collecting gas grid meter data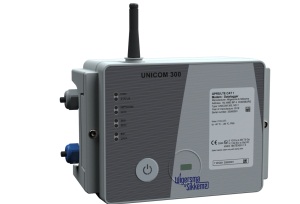 Wigersma & Sikkema
As demand grows for frequent collection of metering data in gas grids, so too does the demand for out-of-the-box solutions that enable quick connectivity of gas meters.
Metering information must be transferred to grid owners, metering companies, and/or site owners in a safe, economic, and reliable way. As opposed alternative low power, wide area technologies like Sigfox, LoRaWAN, and private RF networks, Dutch gas meter manufacturer Wigersma & Sikkema chose cellular connectivity to address the growing demand for the reliability and ubiquity of cellular communication across the metering industry.
The new UNICOM 300 is a battery-operated 2G/4G CAT 1 EU modem and data logger designed for metering and gas consumption. The meter-attachable expansion can be connected directly with an Electronic Volume Conversion Device like the UNIGAS 300. The UNICOM 300 is equipped with a Telit cellular module for wireless transfer of gas meter data over both 2G and 4G.
Why Telit?
Due to its reliability and energy efficiency, the Telit LE910EU1 module was chosen by Wigersma & Sikkema. The Telit cellular IoT module was, and reportedly continues to be, one of the few to meet the company's demand of operation using 2G, 4G, and CSD networks. This capability allows the company to address many different market needs without the need to produce additional technological and geographical SKUs.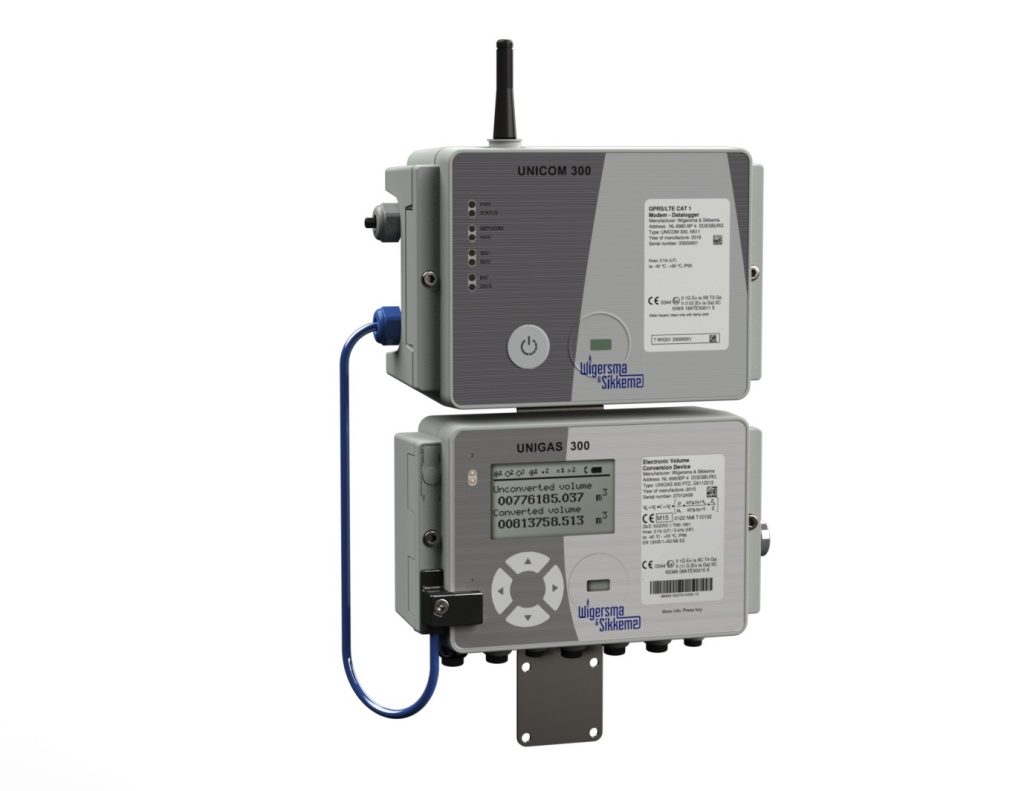 And as Wigersma & Sikkema consider a future in battery-efficient, low-category, LPWA cellular technologies like CAT-M and CAT-NB, the selection of Telit modules ensures they will not have to redesign their meters as technology evolves. Telit's family form factor concept ensures the company can 'Design Once, Use Anywhere' across different technological areas. A family of Telit modules share the same size and format despite different connection technologies and regional compatibility.
Results
The battery-operated UNICOM 300 can work for 15 years without replacing batteries. Due to what Wigersma & Sikkema views as the superior module design and the lack of power connection, the UNICOM 300 is certified to operate in harsh "ATEX Zone 0" areas – areas where dangerous and flammable gasses are processed, like a refinery or gas station.
Leading metering companies in the Netherlands have chosen the UNICOM 300 as their preferred modem/datalogger for collecting and transferring metering data of gas consumptions. Thousands of the device have been deployed since the launch in July 2018, with operators consistently reporting easy installation and dependable connectivity.
Comment on this article below or via Twitter @IoTGN