Chainway unveils next generation moblie computer C66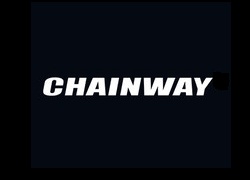 Chainway, a global provider of barcode and RFID products and solutions, recently announced the first release of C66, a new industrial-grade mobile computer. This terminal not only features larger screen display, but also boasts a new level of functions and performance that can be widely deployed in demanding applications.
Chainway C66 brings abundant data collection options like 1D/2D barcode scanning, RFID and NFC to meet needs of various industries. And it provides flexible RFID reading and writing modes. With embedded Impinj Indy R2000, C66 itself enables read range of 25m indoors and 10m outdoors.
Furthermore, C66 can easily snap on Chainway R6 UHF sled to provide robust RFID performance. No matter when only barcode reading is needed, C66 will be disassembled with ease to recover its compact and lightweight size. Besides, the optional pistol grip with superior ergonomics can be configured for larger battery capacity.
This handheld computer is equipped with 5.45-inch IPS display for broader visual experience. The host is specially designed with comforts for all-day use, as well as the durability and ruggedness that strengthens damage-resistant capability, which makes C66 almost applied to any environments.
C66 also makes a breakthrough in battery life. It is built with standard 4300mAh removable battery and supports QC3.0 fast charge. And the device allows optional pistol grip with 5200mAh battery that makes its power capacity reach up to 9500mAh. No matter how intensive the task is, C66 has the power to perform it.
With rich functional configuration and outstanding capability, C66 can meet needs of almost any applications, such as retail, logistics, asset management, inventory, manufacturing, power patrol inspection, etc., in purpose to maximize productivity and cut down operational costs.
Comment on this article below or via Twitter @IoTGN