Chainway C72 empowers laundry management for Elis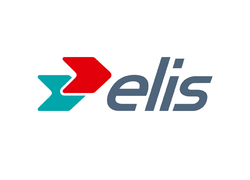 Elis is an international multi-service provider of textile, hygiene and facility services solutions. It provides customised solutions in workwear, towels, tablecloths, sheets and other textile products for thousands of clients. With the development of the business, Elis faces a big challenge on inventory management.
In order to improve operational efficiency, Elis decided to introduce RFID technology to manage the laundry process. Finally, the management team of Elis chose Chainway C72 UHF RFID reader to collect various information, with the purpose to improve efficiency and accuracy.
A RFID tag is sewed on each piece of linen. During the subsequent process, Chainway C72 performs automated data capture of receiving, transfer, sorting, in-put and out-put of the warehouse, counting of linens. And the data will be updated to the backend system in real time. Managers not only get access to know the status of the process, but also obtain real-time statistics of washing times, washing costs, the quantity of linen rental and expenses of each client, which achieves visibility of the inventory and laundry process.
Replacing the traditional eye identification of linens, the deployment of C72 enhances the efficiency and accuracy of textile sorting. Furthermore, it can also accurately count cycles of cleaning times to predict the end-of-life date of each piece of cloth, which ensures the proper planning of inventory in advance and real-time replacement of linen. It not only optimises operational process, but also reduces operational costs of the enterprise.
In addition, the integration of C72 and its application system can track the information of each linen in each link and the corresponding person in charge. When the linen is misplaced or lost, the laundry staff can trace the time and place of the last occurrence, so as to find and solve the problem in a timely manner, reducing unnecessary economic losses.
Comment on this article below or via Twitter @IoTGN