Huawei launches Track AI to help detect early signs of visual impairment in children around the world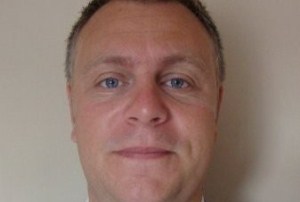 Peter Gauden of Huawei
Huawei has partnered with leading medical research organisations to help protect children's vision by deploying their Artificial Intelligence (AI) technology. Huawei is working with IIS Aragon and DIVE Medical to develop an AI-based vision assessment technology, Track AI, to help detect and diagnose early signs of visual impairment in children.
According to estimates by the World Health Organisation, 19 million children in the world suffer from visual impairment, 70% to 80% of which are preventable or curable. In most cases, these children will not be diagnosed for years, leading to more serious consequences for their vision, normal development, education, and social opportunities. There are currently 12.8 million children affected by a type of visual impairment that is less severe and prone to prevention.
DIVE Medical Pediatric Ophthalmologist Victoria Pueyo said: "In the past few years, we have been developing a tool that can assess children's visual function and identify visual impairment."
"With the support of Huawei AI for DIVE, we are finally able to achieve this goal. Our plan is to implement this technology on a global scale, and our multi-ethnic approach can satisfy all types of visual impairment."
In the detection of visual impairments, patients are required to observe the stimulation designed to test different aspects of the visual function, and then monitor and track each eye through the DIVE (Devices for an Integral Visual Examination) software running on Matebook E. The gaze situation. The data collected from the patient gaze mode is processed by the Huawei P30 smartphone using the Huawei HiAI algorithm to identify potential indicators of visual impairment.
Through Huawei P30 and Huawei HiAI technology, the Track AI program provides an easy-to-use, portable and affordable device that identifies children as early as possible and at 6 months of age. The ultimate goal is to enable untrained individuals to identify children who may have visual impairments to help them get treatment earlier.
Huawei technology expert Peter Gauden said: "In the past, smartphones were not powerful enough to handle complex AI algorithms, and data must be sent to the cloud for processing. Communication with the cloud would slow AI processing and without the network. Unusable. The new Track AI technology combines the best results of Huawei machine learning and device-side AI processing with specific research and insights from IIS Aragon and DIVE Medical."
"Huawei is committed to promoting the possible limits of humanity and using AI for the cause of justice. Track AI is part of Huawei's broader commitment. The goal of our project is to enable parents and doctors around the world to Quick, simpler, and more effective ways to detect visual impairment."
How does it work?
Children with visual impairment have a different gaze pattern than children with normal vision. During scientifically designed visual stimulation, DIVE can accurately collect data on gaze locations. Interpreting these data can be challenging for non-professional health care providers. But using AI can train computers to identify abnormal gaze patterns to facilitate screening and assisted diagnosis, and to speed up the process from diagnosis to disease management.
Track AI is based on Google's open source platform TensorFlow and Huawei HiAI, which uses its groundbreaking Kirin 980 chip to create machine learning systems on smartphones. The Kirin 980 is a powerful AI processor that defines the future of smartphone AI.
The two dedicated neural processing units (Dual NPU) built in the Kirin 980 support device-side AI, which means that the AI ​​function is handled by the smartphone itself, which can greatly speed up and protect user privacy. This dual-nerve processing unit also helps to make the AI ​​capabilities of smartphones smarter over time and improve day-to-day performance and efficiency.
The Track AI on this smartphone is portable, does not require Wi-Fi and can receive data in real time to speed up diagnostics. The unprecedented capabilities of Huawei's smartphones allow Track AI to be used globally, from ophthalmologists in UK hospitals to rural doctors in remote parts of Africa.
Early trials will soon lead to widespread adoption. The development of AI-based systems requires the collection of data for thousands of children, which are currently being collected and tested by research centres in five countries on three continents (China, Mexico, United Arab Emirates, Spain and the United Kingdom). After summarising a large amount of data, the neural network is trained. A prototype device will be tested later this year, which is scheduled to be launched in 2020 to help healthcare professionals diagnose and treat eye diseases early
Comment on this article below or via Twitter @IoTGN