Improving the home Wi-Fi experience is key to the future of operators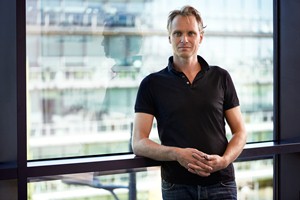 Alex Puregger of Fon
Subscribers are becoming more demanding every day when it comes to the quality of their Wi-Fi connection at home. As the number and sophistication of connected devices increases exponentially and can be found in more parts of our homes, an optimal connection that provides the highest possible speed is more important than ever. 
The problem is that due to coverage problems and interference, this high speed may not be available throughout all of the parts of our homes, translating into subscriber frustration and dissatisfaction. As Alex Puregger, CEO of Fon says, approximately 70% of technical support calls are related to Wi-Fi. As a result, new OTT players have appeared in the market which attempt to improve the home Wi-Fi experience, creating a risk for operators.
Operators are the natural providers for home Wi-Fi. Subscribers don't need to (or shouldn't have to) turn to other companies to handle their home Wi-Fi connectivity problems. Therefore, when faced with the most demanding clients, it is key to be equipped with the best technology in order to offer a better in-home Wi-Fi connectivity experience: service that is robust and able to offer the highest speed throughout the whole home.
 How to improve the home Wi-Fi experience 
At Fon, we were pioneers in residential Wi-Fi sharing, and since then, we have enabled telecommunications companies to maximise the potential of their routers with our solutions. Now, our focus is on helping operators improve the Wi-Fi service they offer within their subscribers' homes.
Better coverage, lower costs, higher satisfaction. 

The solutions that help operators offer a better 

Wi-Fi

 service are also able to drastically reduce technical support costs as well as increase satisfaction and reduce churn. We believe that this happens for a few reasons. Firstly, because these solutions improve coverage within the entire home, reduce interference, and optimise overall functioning. And while this is critical, it is not enough: It's also essential for both clients and operators to have the tools necessary to autonomously and efficiently resolve issues should they arise.

 

Connectivity is the cornerstone of the smart home

, and operators cannot miss out the opportunity to take a central role in homes of the future. This means that the need to improve the 

Wi-Fi

 service serves not only the current need to reduce costs and increase satisfaction, but also that guaranteeing high-performance coverage is a strategic need.

 
 With these factors in mind, at Fontech, the technology arm of Fon, we are focusing on developing innovative solutions that cover these needs. Our technology includes a strong combination of state-of-the-art software that can be installed on any router, extenders that allow the Wi-Fi signal to reach all corners of users' homes, a cloud-based platform that improves operator visibility and control of the home Wi-Fi network and also includes automatic optimisation functionalities (RRM/SON), and a mobile application that allows customers to self-manage their home Wi-Fi service.
Solutions such as ours are already being tested by a variety of operators and can finally put an end to a bad in-home Wi-Fi experience. Thanks to this solution, clients get better coverage and faster speeds, and operators obtain stronger visibility and control in order to offer an optimised service. 
The author of this blog is Alex Puregger, CEO of Fon.
Comment on this article below or via Twitter @IoTGN