The Future of IoT and IoT Testing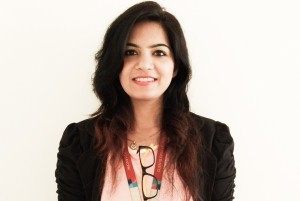 Pooja Tyagi of NTT DATA UK
It goes without saying that for IoT to be effective, apps and devices must be tested in real world conditions. For example, says Pooja Tyagi, testing engineering specialist, NTT DATA UK, in conditions where there is poor connectivity and in less than favourable environments to ensure high quality at all times, regardless of what these devices will be put through.
But there is also a need to ensure that the way we test Internet of Things (IoT) devices is conducive to their continued exponential growth and does not become a bottleneck to development.
According to oft-quoted research by Gartner, by 2020 there will be over 20 billion devices connected to the 'Internet of Things', creating a $1.9 trillion (€1.6 tillion) global market. These predictions have been fuelled by significant innovations in IoT devices in recent years.
Factors like cheap sensors, as well as smartphones, cheap bandwidth, seamless wireless coverage and the adoption of IPv6 standards have served to turbo-charge the IoT market within numerous areas and industries from household application to healthcare, utilities and automotive.
Without the right testing approaches in place, this growth in IoT devices and deployments could stall. How then do we ensure we implement a competent testing approach?
A holistic approach to testing IoT devices
IoT testing involves both hardware and software testing along with massive amounts of real-time intelligence. As a result, a comprehensive test strategy is required to cover the depth and breadth of IoT testing.
You can divide IoT testing into two different layers: device interaction and user interaction as today's digital devices don't only work based on keystrokes, but also incorporate physical and sensory interactions. This means that testing needs to factor in the 'human experience'. This adds further complexity to testing regimes.
Whilst technological innovation should always be the goal, testing needs to take prominence as a dependable method of ensuring that the technology is robust. Moreover, the approach towards IoT testing can vary between the system or architecture involved. Consequently, it is helpful to focus on Test-As-A-User (TAAS) approaches, rather than testing based on the requirements.
That also means testing methods need to go beyond test planning and data simulation, or metrics-driven exhaustive test execution, for example, in order to cope with this surge in complexity. Instead, it is crucial to evaluate data simulation and virtualisation techniques with the help of reliable stubs in early stages.
As well as growing complexity, the other challenge for testers is the sheer growth in the size of the IoT market. The amazing growth in customer demand for IoT systems (which goes beyond the business user) is impacting hardware and software testers. The current challenge is therefore to increase the scope of IoT testing. As a result, automated testing is also crucial to designing, planning, and implementing IoT testing.
However, with test integration and automation in place, QA teams will be well positioned to devise testing procedures which will support rather than hinder the further growth of IoT technology.
What about innovation and risk?
Of course, all of this development and growth in the IoT market is not without risks. New technology is almost inevitably followed by new attacks and new techniques for hackers and cybercriminals to exploit and the IoT is of course no different.
Added to this eternal challenge, is the fact that as the barriers to entry are lowered in the IoT space, we are likely to see an increase in entrepreneurs and technologists entering the market that lack deep security skills. This is potentially an existential risk to IoT systems. However, we cannot allow this threat to stymie the positives of IoT innovation.
QA professionals have a vital role to play in ensuring that thorough threat assessment are conducted and security protocols are front and centre in their testing regimens. Striking this balance is absolutely crucial, and failure could lead to disastrous results.
IoT is here to stay
Although IoT testing may be a tough and challenging job, it is also very exciting. The complicated mesh of devices, protocols, hardware, operation systems, firmware and so on makes for a compelling engineering challenge, one that testing teams tend to relish rather than shy away from. As a result, there is reason to be confident that we will see the tremendous potential of the IoT really come to fruition in the next couple of decades.
And as the Internet of Things continues to grow, we can expect to see the continued advancement of technology into new areas and applications. As such, there will be a continuing challenge for QA teams to devise the testing procedures that will secure the further expansion of IoT technology into these new and exciting fields.
The author is Pooja Tyagi, testing engineering specialist, NTT DATA UK.
Comment on this article below or via Twitter @IoTGN