ARM extends its IoT platform activities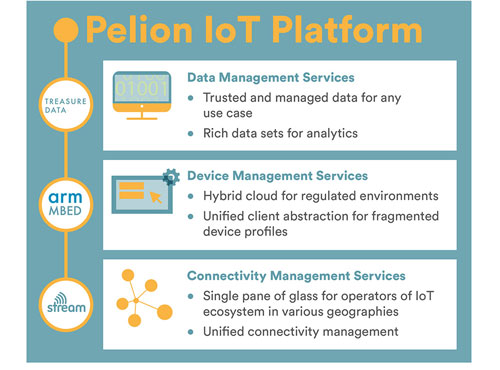 ARM, the British chip designer acquired by Softbank in September 2016 for $32 billion, recently acquired Stream Technologies for an undisclosed sum. Stream is a mobile virtual network, based in Glasgow, UK, that provides companies with a build once, deploy anywhere supply chain where any IoT device can be deployed, find a network, self-authenticate, automatically provision and connect to the lowest cost channel.
ARM is the industry's leading supplier of microprocessor technology and the company's marketing focuses on having its processor designs used in the expected hundreds of billions of future IoT devices. In order to realise that objective ARM was created and continuously developed Mbed technology as a way to support device creation and deployment. And in Q3 the company announced a new "device-to-data" IoT platform, known as ARM Pelion.
ARM acquired Stream in order to address connectivity management. Stream provides wireless connectivity across cellular, satellite, and low-power wide area networks. This enabled ARM Pelion to combine its own device management service, known as Mbed Cloud, with the connectivity management functionality of Stream Technologies. This combination provides a single pane of glass visibility of connectivity and device management across all devices regardless of location or network type. It gives organizations an end-to-end IoT platform for managing, connecting, provisioning and updating devices that is flexible and scalable.
This development was subsequently followed by the acquisition of Treasure Data, a company that marketed a cloud-based data management platform which enterprises use to unify data from different sources and provide a single, actionable view. Data management is needed to address the growing issues around IoT data volume, velocity and variety. Adding this capability to the Pelion IoT Platform will enable organizations to quickly, securely and sustainably create actionable insights from IoT, enterprise and third-party data.