How the use of mobile and wireless technology is changing manufacturing: Part 1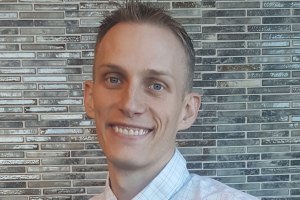 Bryan Christiansen of Limble CMMS
Just as the Industrial Revolution changed manufacturing forever, says Bryan Christiansen, founder and CEO at Limble CMMS, new technological advancements are changing the way manufacturers do their business today.
What is driving this new wave of change? It's digital transformation. Specifically, the use of mobile and wireless technologies to change the centuries-old way of doing things on the plant floor.
And, practically every area of manufacturing is changing – from daily operating procedures to the way goods are produced and presented to the consumers. Now, manufacturing companies are eager to use technology to rapidly improve the process of getting goods into the market.
As mobile technologies and 4G (and above) wireless services become more affordable and accessible, the adoption rate will continue to increase. The collaboration of mobile and wireless technology means that the plants of today look little or nothing like what they did just a few decades ago.
Let's see what's going on.
Some areas of manufacturing experiencing rapid transformation:
1) Smart factories
Highly digitised and wireless-connected production facilities are gaining traction with plants in the USA, China, and parts of Europe taking the lead.
These smart factories employ various technologies especially the Internet of Things (IoT), analytics, Artificial Intelligence (AI), robotics, and so on to achieve smart manufacturing. Though the concept is still evolving, it's already obvious that the possibilities are almost endless and it remains an important element of the fourth industrial revolution, or Industry 4.0.
Companies like BMW and Airbus have shown remarkable advancements in this regard and more manufacturers are now reinventing their infrastructure so as to meet the demands of today's buyers.
In its extensive State-of-the-Market report, major IoT solutions provider, Verizon stated that manufacturers alone accounted for an 84% growth in IoT adoption between 2016 and 2017. That figure is expected to rise and is ahead of other business sectors with Energy and Transportation trailing far behind at circa 40%. The major aim is moving from mass production to customised production via digital production and supply networks.
At the heart of this transformation is connectivity and convenience. All of these devices and equipment whether fixed or mobile (handheld) need the ability to communicate with one another and interact with the overall system. That's where mobile and wireless technology come in.
For example, manufacturers are employing mobile technology to receive real-time alerts that help them re-organise and track the entire process of production. That brings us to the next area of substantial change – production management.
2) Production management
Maintaining a specific quality of production is critical to the survival of any manufacturer. Especially nowadays where bad reviews posted on social media can have drastic ripple effects on a brand's image and bottom-line.
As if that wasn't tough enough, customers these days are insisting on easy-to-use products that are fast, efficient, and frequently upgraded. Faster phones, faster cars, etc. Thus, brands must keep up with a shorter product life-cycle (PLC) to survive. Of course, shorter PLCs means faster manufacturing processes with the inherent risk of costly mistakes leading to poor-quality products.
Fortunately, wireless-connected technologies are streamlining and simplifying different stages of the production process to make shorter PLC possible without compromising quality.
Plant managers can now audit quality right from the raw material procurement stage, to production, supply, and delivery. Sensors are being used to notify plant workers of production issues well ahead of time so that they can be addressed before waste occurs. Or even more importantly, before damaged products get to the consumers.
One way they can achieve this by getting alerts about potential problems that could lead to defects or damaged goods using a variety of mobile-enabled platforms like Manufacturing Execution Systems (MES) and Supervisory Control and Data Acquisition (SCADA).
The author of this blog is Bryan Christiansen is the founder and CEO at Limble CMMS
About the author 
Limble is a modern, easy to use mobile CMMS software that takes the stress and chaos out of maintenance by helping managers organise, automate, and streamline their maintenance operations.
Comment on this article below or via Twitter @IoTGN