Lanner's embedded PC LEC-2580P receives PTCRB certification for IIoT applications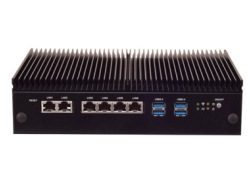 LEC-2580 front
LEI TECHNOLOGY, North American subsidiary of Lanner Electronics Inc and a IoT-Ready industrial computing hardware manufacturer, announced that its powerful embedded box PC, LEC-2580P, has earned the PTCRB wireless communication certification, which will allow OEM's and system integrators from a wide range of vertical markets to develop robust turnkey solutions that offer remote communication, telemetric control, compute-intensive edge analytics and real-time IoT capabilities in one reliable open architecture embedded PC platform.
The PCS Type Certification Review Board, or PTCRB, is a forum of select communication service providers in North America that serves the purpose of ensuring the certification of devices using certain cellular communication technologies and bands.
PTCRB certification is focused on and intended to verify devices operating on, but not limited to, GSM EDGE RAN (GERAN), UTRA, and E-UTRA. PTCRB certification tests and reviews to see whether a module or device under test (DUT) will harm a network in any way while also ensuring that it meets the criteria set by PTCRB member carrier companies.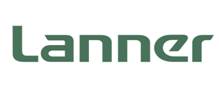 Lanner's PTCRB certified hardware platform, LEC-2580P, is a variant of one of Lanner's flagship Industrial Automation PC's LEC-2580. LEC-2580P's high-performance processor, ample storage, scalable expansion rich I/O and networking communications interface make it the all-in-one, one-for-all solution for almost all Industry 4.0 as well as Intelligent Transportation applications, especially those involving machine vision and multi-vision.
Apart from Rich I/O features, LEC-2580P offers Intel®'s powerful Core™ i7-6600U processor. There is a Sierra Wireless AirPrime® MC7354 embedded module for high speed LTE connectivity. For networking communications, there are two 10/100/1000 Mbps ethernet ports and four PoE ports for even greater flexibility.
LEC-2580P is purpose built for video-intensive application scenarios where complex data crunching, object tracking/counting and facial or geo-location recognition technologies are utilised. Deploying applications such as Intelligent Transportation, city surveillance, remote site monitoring and machine vision based preventive maintenance requires high-performance industrial PC's capable of not only providing computing prowess for data mining/video analytics and necessary I/O ports for devices/sensors/detectors, but also establishing stable network connections for real-time data transmission and software responsiveness.
Besides network reliability enabled by PTCRB certification, LEC-2580 offers industrial grade rugged features such as wide operating temperature 32-122℉ (0 – 50°C), shock and vibration protection and no-moving-parts, allowing for continuous operation in harsh conditions.
Feature highlights:
Intel® Core™ i7-6600U
Intel® HD Graphics
Ethernet: 2xLAN (10/100/1000 Mbps) 4xPoE
Cellular Connectivity: AirPrime® MC7354 LTE Module
Serial: 4xRS-232/422/485 serial ports
USB: 4xUSB 3.0, 2xUSB 2.0 ports
HDMI: 2xHDMI ports (Resolution up to 3840 x 2160 at 24Hz or 2560 x 1600 at 60Hz)
SATA Storage: 1x mSATA Socket, 2x 2.5" HDD/SSD with RAID 0/1
Operating Temperature: 32-122℉ (0 – 50°C)
Relative Humidity 5%~95% (Non-condensing)
Applications:
Intelligent Transport Management
City Surveillance
Machine Vision Based Predictive Maintenance
Remote Site Monitoring
Comment on this article below or via Twitter @IoTGN