Optimised IoT-ready solution for machine vision and physical Security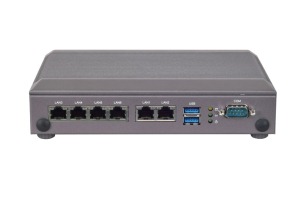 LEC-2137 front
Lanner has released the LEC-2137, said to be an I/O rich IoT-ready industrial box PC powered by Intel® Celeron® N3350 or Atom™ x7-E3950 (code named Apollo Lake).
The LEC-2137, measured at 198mm x 57mm x 143.8mm (W x H x D), is a thin client gateway that can be configured with either a total of 6 Ethernet ports or 2 Ethernet ports and 4 PoE ports. It comes with 1 COM port, 1 HDMI (3840 x 2160), 1 VGA (1600 x 1200), dual USB 3.0 and dual USB 2.0 ports, 1 2.5" HDD/SSD drive bay and -20°C ~ 55°C operating temperature range, making it the ideal multi-port communication gateway for both machine vision and physical security.
Software-based thin client computing has now become ubiquitous in machine vision and physical security, so too have the hardware appliances deployed at manufacturing facilities and various commerce/enterprise locations.
Together with the availability of a variety of thin client management software, Lanner's machine vision/physical security solutions such as the LEC-2137, have evolved and improved in terms of flexibility and capability
The introduction of the LEC-2137 reiterates Lanner's commitment to providing optimised IoT solutions, bringing system testing and adoption to Lanner's strategic partners for realising most Industry 4.0 applications.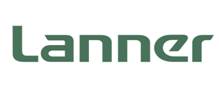 Intel® Celeron® N3350 or Atom™ x7-E3950

 

6x Ethernet Ports (LEC-2137A/LEC-2137C)

2x Ethernet Ports & 4x PoE Ports (LEC-2137B/LEC-2137D)

2x USB 3.0, 2x USB 2.0, 1x RS-232/422/485 DB9 Male

-20°C~55°C Operating Temperatures (LEC-2137A/LEC-2137B)

1x HDMI (3840 x 2160), 1x VGA (1600 x 1200)
Comment on this article below or via Twitter @IoTGN