Performance-focused TransPort routers enhancedby Digi International for demanding IoT solution environments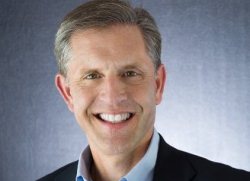 Scott Nelson of Digi International
Digi International®, a global provider of Internet of Things (IoT) connectivity products and services, announced the availability of the newly enhanced Digi TransPort® family of routers. Equipped with advanced RF modules, users can easily migrate their IoT solutions from legacy 2G and 3G networksto high-speed 4G networks with routers specifically built for the precise demands of vertically-focused IoT applications.
Retail, industrial and transportation markets require robust IoT applications where pervasive connectivity is a must. With its newly enhanced TransPort routers, Digi has combined flexibility with versatile connectivity to satisfy a wide range of industry-based needs from retail to industrial process automation to smart city and high-speed transit Wi-Fi.
Expanded range of performance and price options
The latest Digi TransPort routers are actually part of a single IoT platform that includes six updated products featuring different performance options for distinct IoT solutions implemented in specific markets. Design engineers and system architects will be able to choose the product with the exact performance characteristics they desire at a price point that enhances the overall value proposition while avoiding the costs of unnecessary built-in features.
Specifically for the retail vertical, the Digi TransPort WR11 XT provides secure, extremely resilient connections for digital signage, kiosks and automated teller machines (ATMs). It offers global cellular carrier certifications, license-free enterprise software, PCI security features, small form factor, and advanced network management and patented Digi SureLink™ technology, which maintains persistent wireless connections via proactive link integrity functions. Additionally, Digi TransPort routers offer dual SIM slots, providing built-in carrier redundancy with the ability to seamlessly switch between mobile network providers, as desired.
Advanced management capabilities
As part of the Digi IoT Connectivity Platform, Digi TransPort routers can be accessed and easily managed through Digi Remote Manager®, an innovative user interface to monitor, diagnose and fix routers (including third-party devices), and upload firmware remotely without a costly service truck roll.
Digi Remote Manager presents an online performance dashboard for configuring and troubleshooting devices across multiple locations—with alarms and reports to keep users updated. It is also PCI-certified, meaning that connections remain in compliance with Payment Card Industry Data Security Standards (PCI DSS).
Security is further supported via the Digi TrustFence® device security framework that addresses common transactional security and access control vulnerabilities of remote devices, from authenticated boot and secure device access to user validation and data encryption.
"With Digi's latest TransPort routers, we will be able to offer a targeted range of performance options for market-specific applications to build a wireless backbone of reliable connectivity at a more attractive and affordable cost," said Scott Nelson, vice president of product of Digi International.
"That means that customers will have relentless reliability and connectivity with the right router for the right job at the right price without sacrificing security or ease-of-manageability for those vertical markets demanding the latest in IoT solution capabilities."
Comment on this article below or via Twitter @IoTGN