UK telecoms, energy, and financial sectors paying out more than ever, finds Servion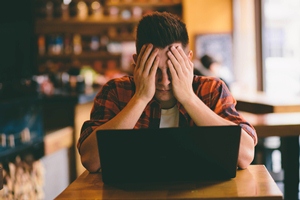 Organisations in the telecoms, energy, and financial sectors need to do more to meet increasing customer expectations. This is the finding of customer experience specialist firm Servion, following enquiries made to the UK Ombudsman Services Ltd and the Financial Ombudsman Service.
Data from reports for 2017 found that in each sector, as industries become more commoditised, consumers expect more in terms of value, product offering and, increasingly, customer service – which is resulting in companies offering more financial compensation.
Key statistics from the reports shared include:
Companies forced to pay out more than ever before – The percentage of complaints that result in financial awards has risen since the previous year, by 15% to 82% in communications; 4% to 79.5% in financial services; 5% to 87% in energy.
Comms snowed under by customer complaints – The communications sector in particular has seen a huge rise in complaints, which are up 132% (from 12,715 to 29,503) on last year, as operators struggle to keep up with customer expectations in the age of 4G.
Customer service a growing issue for energy – This year marks the first time customer service was cited as a top three reason for making a complaint in the energy sector; where a significant £3.3 million (€3.73 million) was awarded as financial compensation to consumers in 2016.
Financial services moving forward on PPI – The data found that complaints in the financial sector have actually reduced by a quarter (25%) on the previous year, as PPI complaints begin to decrease in number, but there's still a long way to go.
"Consumers will no longer accept a poor customer experience, hidden costs, or sub-standard services – and organisations that aren't keeping up are paying a heavy price," said Shashi Nirale, SVP & GM EMEA at Servion. "Paying out for the majority of customer complaints is simply not sustainable. Businesses must look at new ways of engaging with customers – using new technologies such as AI and robotics – to ensure they receive personalised, up-to-date and efficient service. Those that fail to do so will see profits fall, as increasingly disloyal customers seek out their competitors."
After making enquiries to the independent ombudsman organisations, Servion examined the annual reports from 2015, 2016, and 2017 to date, which are broken down for each sector below.
Communications companies struggling to keep up with customer expectations
As new operators enter the market, competing on price and product offering, CSPs are under increasing pressure to make services such as billing, customer service and contract renewal as easy as possible. However, many consumers remain dissatisfied.
Key stats include:
Communications complaints up 132% – The communications sector has seen a huge rise in complaints, which are up 132% on 2016, growing from 12,715 to 29,503.
Time for a change – The main causes for complaint – service, billing and contracts – do not change. CSPs should be able to automate their complaints handling procedures where possible and overcome these common problems.
£50 pay-outs showing no sign of changing – The most common financial remuneration given out in all three years examined was £50 (€56.46), which soon adds up as the number of complaints continues to rise.
"As this data from the Ombudsmen services shows, companies that continue to offer a substandard customer experience are making a costly mistake. Not only are their finances suffering, but their reputations are taking a similar nosedive," continued Shashi Nirale, SVP & GM EMEA at Servion.
"Today, customers expect communications and services tailored to them, even when – in fact, especially when – their experience has already been poor. We are in a digital age, and technologies to help companies improve customer experience are available and affordable. There is no excuse for businesses that fail to meet rising customer expectations."
Comment on this article below or via Twitter @IoTGN