AI and IoT: A very brief introduction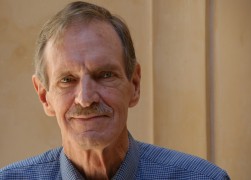 Bill Ingle of Beecham Research
Artificial Intelligence (AI), loosely defined as seemingly intelligent behavior exhibited by machines, is a deep topic with a long history. It encompasses multiple technologies, tools, and applications. Its existence raises important philosophical and societal concerns.
It's also become a big business. A January Forbes article noted that "Forrester Research predicted a 300% increase in investment in artificial intelligence in 2017 compared with 2016. IDC estimated that the AI market will grow from $8 billion (€6.81 billion) in 2016 to more than $47 billion (€40.03 billion) in 2020." AI and related technologies feature in Gartner's most recent Hype Cycle, too, says Bill Ingle, senior analyst, Beecham Research.
Note Apple's new A11 Bionic chip, which powers the iPhone X. This includes "a neural engine dedicated to handling specific machine learning algorithms" per Business Insider. Note, too, the Partnership on AI, an industry consortium announced in September, 2016. Founding members included Amazon, Facebook, Google, DeepMind, Microsoft, and IBM; Apple became a founding member in January, 2017.
From the Partnership's website:"We are at an inflection point in the development and application of AI technologies. The upswing in AI competencies, fueled by data, computation, and advances in algorithms for machine learning, perception, planning, and natural language, promise great value to people and society."
Is this the AI of science fiction? No – not quite – but it's getting closer all the time. We may be in serious trouble (think HAL 9000 of Space Odyssey, Skynet of Terminator, or Ava of Ex Machina) should IBM's Watson start teaching Amazon's Alexa, Microsoft's Cortana, Apple's Siri, and Google Now and form the League of Artificial Personalities, enlisting endless "intelligent agents" and virtual assistants deeply embedded in multiple industries.
IoT relevance
Various AI technologies dealing with speech (and text) synthesis and recognition, including natural language processing,  are already in use in general customer service applications – these are relevant to IoT support functions, too – but the emphasis on data and data analytics in IoT makes other AI technologies particularly relevant.
An illustrative example is IBM's Watson IoT platform, prominent in today's burgeoning IoT platform market. From a 2016 Forbes article: "Watson is a technology platform that uses natural language processing and machine learning to derive analytic conclusions from enormous sets of unstructured data."
Machine learning involves computer algorithms that improve automatically through experience – it will give an edge to any data analytics offering, amounting to a kind of very advanced analytics.
IBM's Watson offerings include Watson IoT for Automotive, Electronics, Insurance, and Manufacturing and Asset Health Insight. IBM is only one IoT AI vendor in a rapidly developing market – expect IoT and AI to become very intertwined, quickly.  Expect an update to this blog before long, too; I'll be back.
The author of this blog is Bill Ingle, senior analyst, Beecham Research
Comment on this article below or via Twitter @IoTGN