Multi-connectivity IoT gateway UTX-3117 for IoT applications launched by Advantech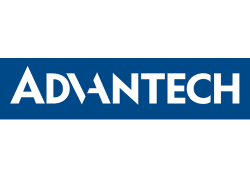 Advantech, an embedded computing provider, announces its latest IoT gateway aimed at empowering industrial IoT solutions by UTX-3117 fanless & extended-temp embedded box.
The solution uses the latest Intel® Atom® E3900, Celeron® N3350, and Pentium® N4200 series processor technology to provide a real-time IoT computing, power-efficient, plug & play gateway which is ideal for smart city street lighting, smart parking, smart metering, smart agriculture, HVAC, healthcare, industrial automation and more.
UTX-3117 is compatible with Microsoft Windows 10 IoT Enterprise, Yocto Linux, and Wind River Pulsar OS. Furthermore, UTX-3117 has Advantech intelligent software WISE-PaaS integrated and is certificated with AWS Greengrass IoT solution to offer a total solution for bridging connectivity from edge sensors to the cloud.  
Maximum connectivity for IoT applications
UTX-3117 integrates three RF modules in palm size dimensions, including one M.2 slot for Wi-Fi, one half-size MiniPCIe slot, and one full-size MiniPCIe slot for 3G/LTE, Zigbee or LoRa connection. It has a special double sided thermal solution and offers three independent RF modules to maintain maximum RF throughput in extended temperatures ranging from -20~60 °C.
UTX-3117 offers five RF antennas to support three RF modules. These antennas are designed in optimised locations to prevent RF signal conflicts. UTX-3117 offers the best solution for outdoor or harsh environment IoT applications such as smart city street lighting control, smart retail control systems, factory automation and more.
Wide range power input and rich I/O
UTX-3117 is an ideal choice for transportation, logistics, and industrial automation with wide range power input from 12V to 24V DC. UTX-3117 comes with rich connectivity and expansion options including two RS-232 and RS-422/RS-485 serial ports for device control and wire sensor data aggregation. It offers two USB 3.0 ports, one audio jack, and dual gigabit LAN ports for general system control.
UTX-3117 is designed with the latest Intel® platform which provides a 30% CPU performance enhancement and 45% graphic performance boost. It also includes a HEVC and VP9 HW video coding/encoding solution, which can play H.265 4K video on low power devices. UTX-3117 provides one HDMI and one display port which supports 4K UHD video outputs of up to 60 Hz on two independent displays for signage wall or TV banners.
Value-added IoT software integration
UTX-3117 bundles with Advantech's WISE-PaaS solution on Microsoft Windows 10 IoT Enterprise, and Advantech Pulsar. WISE-PaaS provides more than 100 RESTful APIs including account management, device management, device control, event management, system management, and database management. WISE-PaaS offers centralised management and a dashboard builder for data visualisation which allows customers to monitor and manage all connected devices.
UTX-3117 is certificated with AWS Greengrass and Microsoft Azure IoT Edge. Amazon Web service and Microsoft Azure provide a range of suitable IoT programs and services for IoT applications.
UTX-3117 fanless & wide-temp embedded box features:
Intel® Atom® E3900, Celeron® N3350, and Pentium® N4200 series processor; low power, high performance

Supports two gigabit Ethernet and one M.2 & two miniPCIE module for Wi-Fi and 3G/LTE module

Rich I/O with 2 USB 3.0 ports, one RS-232 & one RS422/RS485 ports for data communication.

Wide range power input support, 12~24V DC input for Industry and transportation.

Palm-size, with extended temperature support under -20 ~ 60 °C

Supports Win10 Enterprise 64-bit, Yocto, and Advantech Pulsar OS

Win 10 Enterprise 64-bit & Advantech Pulsar OS implemented with Wise-PaaS

Certificated with AWS Greengrass & Microsoft Azure IoT Edge.
UTX-3117 is an integrated IoT Gateway solution. It is available now, for more information, please contact an Advantech local sales office.
Comment on this article below or via Twitter @IoTGN