New IoT Pilot tool enables businesses to find tailor-made IoT platforms and partners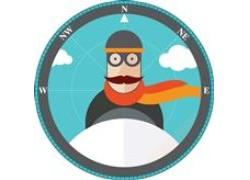 IoT Global Network, the world's fastest-growing information portal on Internet of Things (IoT) services, launched IoT Pilot. Powered by Beecham Research, a IoT analyst firm, this is the only completely independent, analyst-driven tool designed to help enterprises navigate and evaluate the IoT platform landscape.
Users of IoT Pilot will now be able to find information on IoT platforms worldwide, and make informed, independent platform choices that will help them grow their business in the Internet of Things.
What is an IoT platform?
An IoT platform is a software middleware suite that facilitates secure monitoring, control and analysis of device and sensor behaviour in the field. It provides an enabling layer between these connected devices/sensors and user applications.
There are two main parts of a complete IoT platform – the part that manages the physical connectivity to the devices and other systems to ensure that essential data is collected (the Connectivity Management Platform), and the part that processes the data (the Application Enablement Platform). Although both parts are required for an IoT solution they are often provided by different vendors, reflecting their specific expertise.
Why do we have IoT platforms?
The aim of an IoT platform is to reduce the time and cost of getting new IoT solutions built and implemented. There are several layers to an IoT solution and these are becoming increasingly complex as the market develops.
The IoT platform takes advantage of the fact that most of what is needed in IoT solutions is the same, and does not need to be redeveloped for every application. At least 80% of IoT solutions are made from common parts, so these can be predesigned and made available through an IoT platform. The platform then also provides the means for customising and configuring the solution for a specific application need.
The launch of IoT Pilot follows the recent news that IoT Global Network has welcomed 12 of the industry's leading figures to be IoTGN Ambassadors, including Robin Duke-Woolley, CEO and analyst at Beecham Research.
IoTGlobalNetwork.com is already the leading global showcase of products and services for enterprises and SMEs (small to medium-sized enterprises) creating new IoT businesses. It lists more than 1,000 companies worldwide and gives details of over 1,300 products and services you can use to build your IoT capabilities. Today, IoT Global Network attracts over 19,000 unique visitors every month from businesses worldwide.
Expanding its services
IoT Pilot will now help businesses cut through the complex search process to find and deploy an IoT platform that is tailor-made for them. IoT Pilot will deliver independent expertise for subscribers, making IoT Global Network an even more valuable resource for the industry.
About IoT Global Network & IoT Now
IoT Global Network is the sister site of IoT Now, listing more than 1,000 companies worldwide and over 1,300 products and services you can use to build your IoT capabilities. IoT Now is the market-leading web portal and magazine, reporting daily on the development of Machine-to-Machine (M2M) and Internet of Things services since 2010. IoT-Now.com delivers news, views and reviews to more than 30,000 unique visitors per month.
About Beecham Research
Beecham Research Ltd (BRL) is a leading technology market research, analysis and consulting firm established in 1991. It has specialised in the development of M2M (machine-to-machine) and IoT (Internet of Things) worldwide since 2001. BRL analysts are internationally recognised as thought leaders in this market.
For more information on IoT Pilot contact:
Charlie Bisnar, IoT Global Network, www.iotglobalnetwork.com
c.bisnar@wkm-global.com  Tel: +44 (0)1732 844017
OR
Robin Duke-Woolley, Beecham Research, www.beechamresearch.com
rdukewoolley@beechamresearch.com  Tel: +44 (0) 207 749 1944
Comment on this article below or via Twitter @IoTGN