IoT: Lack of standards becoming a threat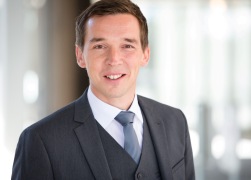 Dr Andreas Fink
According to Gartner, a total of 8.4 billion people and devices will be connected to the Internet of Things (IoT) this year. Despite the increasing popularity of IoT solutions in companies, 63% of applications are actually linked to the consumer sector.
However, some of the products in use are not truly secure. This is another reason prompting the M2M Alliance to call for uniform standards, more certificates and thereby the ultimate elimination of insecure devices.
If Gartner's forecasts prove correct, the 8.4 billion networked devices and machines worldwide represents an increase of 31% on 2016. According to the IT research and consultancy firm, this figure may even rise to as many as 20.4 billion networked objects by 2020.
Growth in the sector is being driven primarily by China, North America and Western Europe. with 5.2 billion devices, the end consumer segment is substantially larger in 2017 than the share of companies.
While security precautions are usually a priority in the corporate world to protect sensitive data and production processes, many consumers purchasing end devices such as smartphones, routers or even internet-enabled refrigerators are unware of how insecure these devices really are. When individual devices are being connected to a network, the entire system is only as secure as its weakest component.
A cheap product with a serious security vulnerability may therefore pose a threat to the entire network. Personal computers are being used ever more often by cyber-criminals as part of IoT botnets for what are known as DDoS attacks (Distributed Denial of Service), which cripple entire servers.
As a result, calls for increased liability on the part of manufacturers and providers are becoming louder in the political sector. The largest industry alliance for M2M and the IoT also sees the need for action. "Uniform standards and appropriate certificates would eliminate the greatest weak points from the outset," said Dr Andreas Fink, chairman of the M2M Alliance.
"If we want to ensure that insufficiently protected hardware cannot become a mass phenomenon, the industrial, research and political sectors need to sit down and work together on solutions," Fink added. "That is one of the main goals we are currently pursuing, in the interests of all users as well as those of our member companies."
In the short term, such security standards and mandatory certificates may cause growth in the IoT sector to be somewhat slower than predicted by Gartner and other studies at the moment. However, in the long term, secure solutions should contribute to its popularity and thereby encourage further growth.
Comment on this article below or via Twitter @IoTGN