Growing need for network segmentation leads to delivery of extended modules for next-gen security platform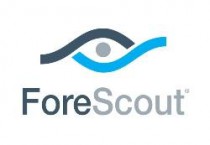 ForeScout® Technologies, Inc., an Internet of Things (IoT) security company, has announced new ForeScout Extended Modules for the Palo Alto Networks® Next-Generation Security Platform. This is designed to help joint customers improve their network protection and response.
Through these new modules, ForeScout integrates its real-time device scanning with the Palo Alto Networks Next-Generation Security Platform, including its Next-Generation Firewall and WildFire™ cloud-based malware prevention service, to provide joint customers with improved visibility and control of their network-connected devices.
This approach gives joint customers the ability to detect and prevent advanced threats, implement dynamic network segmentation, enforce access based on user, device and security context, and automate response to indicators of compromise (IOCs).
"IoT devices significantly increase the enterprise attack surface, allowing stealthy attacks to bypass security defenses and move laterally across flat networks to access corporate and proprietary information," said Michael DeCesare, president and CEO, ForeScout.
"By leveraging the integration between ForeScout and Palo Alto Networks, organisations will be able to see and control these devices for dynamic network segmentation and automated response.
ForeScout works in the most complex multi-network environments without the need to rip and replace existing technologies so customers reduce costs and improve time-to-value."
The Palo Alto Networks Next-Generation Firewall is architected to safely enable applications and prevent advanced cyber threats by classifying all traffic, including encrypted traffic, based on application, application function, user and content.
Palo Alto Networks WildFire is the industry's most advanced cloud-based analysis and prevention service for highly evasive zero-day malware and exploits.
In conjunction with ForeScout CounterACT, the ForeScout Extended Modules for Palo Alto Networks leverages complementary capabilities of each solution, which allows customers to:
Gain comprehensive visibility into users and devices on their network without requiring an agent;

Enforce access controls based on up-to-date user and device context;

Implement dynamic network segmentation to reduce their attack surface;

Detect advanced persistent threats (APTs) and scan for indicators of compromise (IOCs); and

Automate threat response to limit malware proliferation and impact of breaches.
"This offering gives organisations grappling with the proliferation of IoT a way to manage the devices that are increasingly finding their way into the enterprise.
The integration between ForeScout and Palo Alto Networks provides joint customers with improved visibility and control of the devices connecting to their networks, enabling them to better prevent both known and unknown cyber threats," says Chad Kinzelberg, senior vice president of Business and Corporate Development, Palo Alto Networks.
Joseph Cardamone, CISSP, Haworth added, "As an office furniture company that strives for innovation and to continuously meet our customers' needs, we are constantly on the lookout to integrate new technology into the workspaces we create.
New devices bring about new challenges, which require a different approach to securing our Information Systems. The collaboration between ForeScout and Palo Alto Networks allows us to classify new devices, segment our networks by device in real time, and scan for indicators of compromise.
Not only has this joint solution increased our security posture, but it has also augmented our ability to be agile by empowering the use of this technology and by allowing other support teams to use ForeScout's single pane of glass approach to control devices on our network from one console."
Comment on this article below or via Twitter @IoTGN