Improving business practices with the Location of Things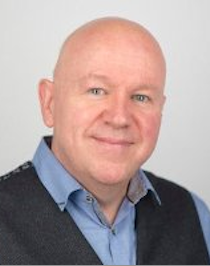 Jonathan Duffy, Netclearance
In his first blog post, John Duffy from Netclearance introduced the Location of Things (or LoT) concept and discussed how adding context to data generated by the Internet of Things (IoT) in terms of location, can add real value to the IoT.
Corporations and organisations can improve their business practices by using LoT technology within their existing systems and bring IoT right into the workplace. For example, monitoring whether a meeting room is being used or if a visitor wonders into a confidential area of the building by mistake. Beacons allow businesses to track employees and visitors as soon as they enter the building using a smart badge.
Let's take a closer look at how the retail and hospitality industries can use IoT to bring real world value to the business.
Streamlining operations in retail
Retailers today are looking for effective ways to streamline operations and increase revenue per square footage. To do this, they need real-time information at their fingertips. This allows them to find out:
Which products and locations in the store are most popular.
Which marketing displays are most effective by measuring dwell time.
How long customers typically queue at different times of day.
Customers' ability to pay quickly and easily.
If there are enough employees available to help customers.
How employees are distributed around the store.
In an industry characterised by fine margins where the smallest percentage can make significant impacts on overall profit, it's imperative to deliver exactly what the customer wants, quickly and easily. LoT can make this level of customer experience a reality by providing the necessary information.
LoT can combine location with Wi-Fi or Bluetooth devices such as smartphones, smart badges, shelf sensors, merchandise sensors. This allows retail businesses to track and communicate with customers. The beacons can even be set up to accept payment for merchandise from a mobile wallet.
With LoT retailers will also be able to find out how often a customer shops at your store.
Workforce management
If you know if your employees are on the sales floor, at the cash register, or in the stock room as well as when customers are queuing or dwelling in particular parts of the store, you can efficiently plan your staff requirements and send notifications in real time if there is a staffing need in an area of the store.
Where is that box?
Radio-frequency identification (RFID) is a sensor technology based on smart tags, which are attached to different items. The microchip in the tag stores a small amount of data and comes with a small radio frequency transceiver that transmits the data at predetermined intervals.
RFID labels contain more information than a barcode label. An RFID label will tell you not only that the item is a green t-shirt but also exactly which green t-shirt it is.
For example, if you order a batch of t-shirts in various colours and styles, with RFID labels you can follow those shirts from manufacture to arrival in your store. Once the t-shirt has been manufactured and packaged, the package is labelled with an active RFID tag containing the information about its content – smart packaging.
Retailers can follow the green t-shirt from the moment of manufacture to its arrival in the store via the RFID label:
On arrival, without even being taken out of the box, the package is automatically scanned into inventory, saving employee time.
The exact storage location in the stock room is known, when the t-shirt is moved to the sales floor, and where the t-shirt is on the sales floor.
More importantly, retailers can find out how long it takes that item to sell.
Using RFID labels, you know which colours and sizes are the best sellers. You can easily keep track of when sales happen, and determine what to order and when.
Hospitality: generate on-site engagement with guests
Resorts and hotels have many moving parts – guests checking in and out, bags being moved, and food getting served. Every hour of every day, guests are in their rooms, or lounging in the resort spa, restaurant, bar, or poolside. There are many ways that premiere resorts can benefit by implementing LoT technology into their services.
Provide information easily to guests: The grounds of your resort are foreign to many of your guests. Unless they have been there before, many guests may feel overwhelmed by the size and scope of a high-end resort. LoT systems can help guests navigate resort grounds without ever feeling lost. LoT systems can help guests plan their day better by telling them how far the spa is from their room, as well as things like how many guests are currently at the spa and if there is a wait time.
Staff stay productive: LoT systems are helpful in assisting staff with locating rooms and areas of the resort that require their attention without delay. LoT systems support orderly rest and meal breaks, as well as effortless clocking in and out.
Make guest services seamless: Guests can order services to meet them in their room, poolside, in the lounge or spa or wherever they are on the resort grounds. If guests need help, they can quickly call for the nearest staff member with the push of a button or look on a map to see where the closest staff members are near them.
Those are just a few highlights that scratch the surface when it comes to how LoT and beacon technology can be used in businesses. In John's next blog post in this series, he will discuss mobile marketing and the location of things and how it can be the best combination for retailers to improve their business marketing practices.