Wearable tech for business use growing fast, says Beecham Research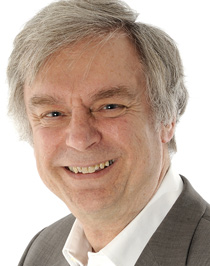 Robin Duke-Woolley, Beecham Research
A report just published by Beecham Research (Wearable Technology in Public Safety – The Dominant Role of Body Worn Cameras)examines the growing market for body-worn cameras in police forces around the world, writes Robin Duke-Woolley, the founder and chief executive of Beecham Research. These are not your average webcams. These devices need to be able to withstand some pretty rough treatment, being used day in day out while providing video of high enough quality to be used for evidential purposes. In other words, in court. Increasingly, they also need to be connected – and the content needs to be encrypted so it cannot be misused.
Needless to say, incorporating cameras in police uniforms that cannot be switched off offers a whole new level of observation of both how police officers operate as well as how the public interacts with them. This has noticeably changed behaviours for the better – in other words, there is a strong social and cultural dimension in their use. But that is just the beginning. The real value lies in the video content created and how that is handled and accessed and that is going through a revolutionary period.
Then there are the myriad other related applications that these solutions can expand into. Wherever evidential quality content may be valuable. The opportunities are truly enormous.
This is one example of how wearable technology is already making a real difference in people's jobs. Another is the rise of augmented reality devices for hands free working.
Another of Beecham Research's recent reports is on Augmented Reality (AR) in Business (Augmented Reality and Wearable Devices – A New Operational Tool For Enterprises), which explores how AR is being used in an increasingly wide range of business applications. This is all about workers being able to provide increased accuracy and access to knowledge systems whilst working freely with their hands – so not having to hold information terminals or screens while doing other work.
In contrast to using cameras to record behaviour, AR applications are now enabling augmented imaging and the use of real-time computer-assisted recognition techniques to enable workers to record detailed scans of people, objects and environments. This enables creation of easy or automated documentation and this is fast becoming one of the major benefits of such systems for workers.
These techniques are not just beneficial for blue collar workers and law enforcement officers. The technology has instant application in industries that require lots of imaging techniques, such as the medical profession and many aspects of industrial maintenance. Medical professionals and engineers can be much better informed on the current state of their task if they are able to superimpose real time monitoring data directly on top of the task at hand.
These two reports illustrate how wearable technologies are fast becoming essential additions to the working environment. Rapid growth is expected in these areas to complement the growth expected in consumer and fashion-oriented markets.