IT for IoT: Plan and manage bandwidth and network capacity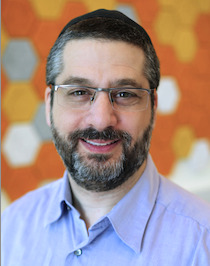 Leon Adato, SolarWinds
From flat networks where everything was interconnected, to hierarchical models with enhanced security, to a borderless world – enterprise network architecture has certainly evolved, writes Leon Adato, the head geek at SolarWinds. Though, one network metric has remained a priority despite this evolution – bandwidth.
Many enterprises lack the insight into bandwidth usage. They have awareness of it and the tools to monitor it, however they don't have the usage history and past performance in order to predict future trends. Therefore, they lack a way to get to the root of the problem.
With bandwidth running out and several other bandwidth-hogging trends on the horizon, this will need to change.
Where we are
Cloud and BYOD have extra layers of complexity when it comes to managing the network. An increase in bandwidth consumption can be put down to employees connecting mobile phones, laptops, tablets and smart watches to the network on top of existing corporate devices. This challenge, alongside that fact that more and more of this infrastructure is being moved to the cloud, means that the network administrators have been tasked with redesigning networking schemes.
The key to success when faced with a complex network is through network capacity planning and bandwidth management. By managing current bandwidth issues and regularly analysing utilisation information, the network administrator can stay ahead of future issues that may arise.
Where we're heading
Another bandwidth-hogging trend which is well on the rise is the (in)famous acronym – IoT, or the Internet of Things. Delivery trucks, shipping containers, scanners, sensors and even the company microwave are becoming Internet things which use the network and bandwidth in unexpected ways. With the growth of connected devices, an explosion of network traffic to accommodate the massive data volume is to be expected, making it ever more difficult to monitor the network.
On top of that, as IoT will ultimately change the way humans react with their environments, network complexities won't just be about device and bandwidth entitlement. Instead, authentication, location, traffic and application will all need to flow seamlessly. As a result, IT departments will need to work closer than ever before with the entire organisation, including the CIO, legal, HR and other business departments to ensure a seamlessly operating network.
Getting a grip
Luckily, when it comes to getting a grip on IoT network capacity planning, the lessons learnt when getting BYOD under control can be applied.
The first step is to closely monitor traffic, both the raw volume of network traffic and the application traffic. When it comes to IoT traffic, the network administrator needs to be more aware of application awareness than simple traffic monitoring and management. Quality of service monitoring will be critical as IoT responsiveness will be more important than traditional bandwidth-consuming applications such as email. Latency and reachability will be top priorities.
This monitoring will need to be done with an end-to-end, comprehensive monitoring solution. Transforming more data than ever before, concise and useful information will be needed to help troubleshoot bandwidth related network-performance problems.
Most, if not all, IoT devices will require an IP address, so it will also be important to get IP address management under control as part of capacity planning. Traditional manual IP address management can be labour intensive, time-consuming and error prone leading to fragmented and outdated data. When innumerable IoT devices start requiring their own addresses, the network administrator needs to consider the way in which IP addresses are managed.
Finally, automation is key. As we enter the age of IoT, automating as much network management as possible will be more important than ever. At a time when a plethora of devices are accessing the network, automation solutions will be the network administrator's lifeline. By quickly correcting issues and providing remediation to response times, the danger of network downtime due to IoT-related capacity and bandwidth issues can be reduced.
Although we are entering the unknown when it comes to network administration, network capacity planning and bandwidth management need not to be an intimidating task. Looking back at what was learnt throughout the BYOD trend, the network administrator simply needs to be aware of the subtle differences with IoT and plan for them accordingly.