Smart cities – address the basics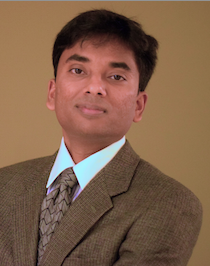 Phani Pandrangi, Kii
Today more than 50% of the world's population lives in urban areas – and this is expected to grow to over 65% by 2050. Of the urban dwellers, writes Phani Pandrangi, the chief product officer of Kii, one in eight live in so-called mega cities – those with more than 10 million populations – and the rest in cities of different sizes, of which the fastest growing ones are the ones with 500,000-1,000,000 inhabitants, located in Asia and Africa.  
The reason for this growth in cities of all sizes is clear – economic opportunity. But this explosive growth and expansion comes at a cost, with problems arising like grid congestion, pollution, traffic congestion, public services overload, security concerns and infrastructure issues.
Governments at all levels – federal, state, city – around the world are beginning to explore how technologies like the Internet of Things (IoT) can be used to mitigate these growing problems, through Smart City initiatives. India is a great example of this, with a Smart City initiative of its own, and plans to create 100 smart cities – with the mission of retrofitting and redeveloping urban centres and city infrastructures using smart solutions.
Smart City initiatives present a huge opportunity for both government and industry to not only improve the lives of its citizens, but also to generate cost savings and revenue in the process. The benefits and the opportunity are clear, but what's the best way to get these initiatives off the ground and running?
The first thing to understand is that formulating strategy and execution of Smart City initiatives involves several key players, including the obvious ones of government, public policy makers and regulatory organisations. But we also need to consider IoT platform and solution providers, telecoms carriers and system integrators, as well as device and sensor manufacturers, network and infrastructure providers, and managed service providers, among others.
The actual list of players varies depending on the Smart City initiative of course, but it is safe to say that multiple parties need to be involved in strategising, executing and operating effective Smart City programmes.
The other question to consider is how do you get started with a Smart City initiative? And which initiatives provide the biggest bang for your buck?
There are so many different initiatives to consider, and many are familiar to us already, including project for smart transportation and smart traffic systems, as well as smart lighting projects, smart buildings and smart security systems. But there are also smart city services, like emergency response, smart energy and many other opportunities.
However, the choice of initiative depends on a number of different factors, such as regional needs and preferences and the timeframe of any particular desired solution. You also need to factor in things like regulatory demands, which will vary greatly from country to country and city to city, as well as technological availability and access.
Clearly, there are a number of major considerations for Smart City programme owners to take into account before getting any sort of project off the ground – and getting started is often the hardest part of the whole deal.  Initiatives can be broad and complex and to get things moving, you have to look for any opportunities to facilitate discussion between governments, policy makers and industry about the policies, strategy and execution of Smart Cities. Once you have this, the process can begin.