How IoT is expanding into cosmetics and medical industries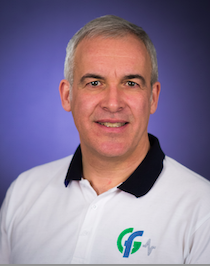 Christophe Bianchi, Feeligreen
As the Internet of Internet of Things continues to pervade our daily lives, a number of industries including traditional industries are beginning to adopt IoT enabled technologies to help improve customer engagement, writes Christophe Bianchi, the CEO of Feeligreen.
The global connected beauty device market is expected to grow from $19bn in 2014 to $54bn by 2020 (PMR Research), with the promise of more effective beauty treatments ultimately driving ever-increasing demand. The promise of the Internet of Things applied to cosmetics is significant. It offers the cosmetics industry the ability to create ongoing customer engagement after purchase creating a new generation of connected beauty products that is focused on customising skincare to each user to increase efficacy and improve the beauty treatment.
The Internet of Things allows brands to personalise their outreach to customers to enrich user experience. This is particularly beneficial for cosmetic brands as it creates a direct channel to their customers as well as vital customer feedback on efficacy and their experiences. With permission, brands can track and analyse consumer usage and relay that information back into the organisation, gaining valuable insight into consumer behaviour. This allows brands to provide personalised advice to the user and can inform product development and future marketing strategies. In order to collect this data, users need to be encouraged to share their data and to fully understand the benefits for doing this. This requires brands to add value to the sharing of data and explain that by doing so it will add value to their experience and is not just for sales or marketing purposes.
Cosmetic brands such as L'Oréal and Dior have begun to take early steps in to the Internet of Things; Dior has created the Dior Skin Analyser, a connected beauty product that is able to scan the skin in seconds to reveal the ideal product for each skin type. L'Oréal has developed the Makeup Genius, the app uses algorithms to produce realistic colour-rendering in real time using just an iPhone camera. This creates a personalised experience creating a new way for users to test products.
Cosmetic brands are beginning to collaborate, acquire or license the intellectual property of smaller tech start-ups As consumer demand and innovation continue to develop at an accelerated pace, large established brands have begun to look beyond their own R&D departments for technological advantage – especially around the potential of IoT. This is particularly the case in traditional, non-tech industries such as Cosmetics and Medical, as technology companies are used to rapid product development and prototyping in comparison to the cosmetic companies' typically longer development cycles.
Here at Feeligreen, to achieve our goal of a more personalised and enriching beauty experience, we have applied electronics, software and chemistry to develop safe devices using LEDs and micro-current technology to improve transdermal diffusion of active ingredients. Succinctly put, our technologies increase the bio-availability of topically applied creams, thus improving efficacy and delivery providing improved and faster results.
As application for IoT in the cosmetics industry begins to gain real traction, there is a clear opportunity for our technology to translate into the medical sector. Analysts forecast that the connected medical device market is projected to reach $4bn by 2018 (C&M Research). On the medical side, we use a slightly different iteration of our core, patented technology. One of our focus areas is the transdermal diffusion of anti-inflammatory drugs in the treatment of chronic and acute pain – the technology is used to accelerate the penetration across the skin of molecules such as Ibuprofen or Sodium Diclofenac.
An example of the duality – skincare and healthcare – of our developments is our DermoPatch technology. Initially created to combat anti-aging issues, the device sends micro-currents under the skin to stimulate collagen production reducing the appearance of wrinkles. The DermoPatch technology is now being applied to the medical industry with applications ranging from wound healing to phlebology and the treatment of chronic scleroderma, a.k.a. Raynaud's syndrome.
The opportunities around the Internet of Things are beginning to be realised in many wide-ranging, and even traditional industries. There are wearable devices already available that are able to track certain parts of a users health for example, ECG monitoring, breathing and posture. As this technology is becoming increasingly more sophisticated, and communication between technologies is also improving rapidly, soon devices will be able to capture and track every aspect of our health and provide a holistic picture of the user. This can provide wider societal gains, for example the data being collected can illustrate which areas are at most risk of issues such as obesity, diabetes and heart conditions, or even provide health services with live monitoring of epidemics, critical data to combat population-wide health issues.
It is an exciting time in the world of the Internet of Things as the technological capabilities, and supporting infrastructure evolve quickly resulting in massive potential for all industries, including life-science market segments in which Feeligreen is focused.