Why all your data matters for IoT business impact – Part One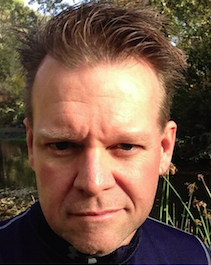 Patrick McFadin, DataStax
The Internet of Things (IoT) has become one of the biggest areas of hype and marketing spend within the IT sector. However, the technologies involved in IoT are becoming quietly  widespread throughout the enterprise and public sector organisations and in a recent report, Gartner predicted that 6.4 billion connected things will be in use in 2016 – that's 30% more than in 2015. Regardless of the hype, this is happening in every enterprise, writes Patrick McFadin, a Cassandra Evangelist at DataStax.
From baby steps to business impact
For a long time, IoT was limited to standalone devices that could provide simple status updates; the cliché here was the internet-connected fridge that could tell you if you were out of milk, otherwise known as the "Let's put an internet address on everything" mentality. However, the potential for IoT devices and applications has expanded immensely. For businesses, the ability to get data from their operations in real time provides opportunities to improve service, automate processes and reduce costs.
The likes of Nest have established smart thermostats as a new category of devices that are now able to take on more energy management tasks, while other applications are getting used to consolidate and track energy use within business facilities. The technology within cars is becoming more connected, covering everything from personal, in-car entertainment through to massive logistics and fleet management.
The change here is that IoT services are increasingly no longer based on standalone devices; instead, they are expanding in functionality and usefulness based on the role of analytics. Using data from these devices, services keep up with user requirements that are constantly changing. However, the biggest impact that can be felt here is how that data can create more efficiency.
This use of data has the potential to reduce costs massively within a business. New databases are able to collect massive amounts of data efficiently over time, where in the past this data had to be sampled selectively, reduced or just thrown away. Alongside this, the long-term cost of storing this data has dropped as well – options like Hadoop or cloud storage on AWS or Azure have meant it is possible to store everything just in case it may have value in the future.
However, using this data in practice is much harder to achieve at the volume and scale we are creating it. Simply putting time-series data into one place is not going to magically provide insights to the customer or to the business. Instead, the value comes from analysing this data, enriching it and then using the results of this analysis in real time alongside any future transactions that take place.
It's this area where there is the most potential for IoT strategies to have an impact on businesses. For instance, data can be gathered from buildings to show how they are being used, and the energy costs associated with that use. On its own, these energy use patterns are potentially valuable – if more power is getting used for heating than is necessary, then this can be automatically reduced.