Why the IoT could transform how we view CCTV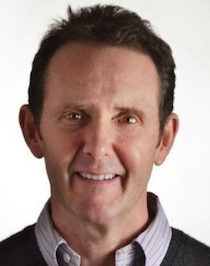 James Wickes, Cloudview
While the IoT can quite rightly be criticised for the amount of hype it has generated in the last two or three years, look a little more closely and you will find a range of practical applications, writes James Wickes, the co-founder of Cloudview.
Some are still in the development stage, such as Lancaster University's research into countryside applications which may see fitting of digital collars on sheep and, more topically, placing sensors on riverbanks and installing rain flow and river flow monitors. Other applications may be less headline-grabbing but offer immediate benefits provided that organisations maintain appropriate security.
One area where the IoT is already making an impact is CCTV surveillance and monitoring – not an area traditionally associated with the rapid adoption of new technology. Digital CCTV solutions offer a range of benefits such as simpler remote monitoring, wireless connectivity and integration with other applications, but despite this users remain firmly attached to analogue technology. Only around one fifth of new CCTV installations are digital, and the installed base are highly reluctant to change.
The two main reasons given for resisting digital CCTV are that it would require analogue users to rip and replace their existing infrastructure and that digital CCTV is more complex and insecure than analogue systems.
This is where the IoT comes into its own, enabling analogue systems to be brought up to date and beyond without the need to replace cameras or recording equipment. By simply adding an adapter that enables cloud services to each camera, existing analogue CCTV systems can be securely connected to users via internet-based cloud systems using standard connections – regular broadband, 3G or satellite services.
This straightforward step enables users to monitor and review event-triggered alerts, live views of CCTV feeds and recorded footage wherever and whenever they want via their smartphone, tablet or PC. It can also be used to add remote monitoring and alerting to a CCTV system without the need for VPN tunnelling, fixed IP addressing or any other additional configuration changes, or to add visual verification to intruder alarms.
The key to the widespread success of IoT-based CCTV is the cloud, which is in effect turbo-charging the IoT by providing security and intelligence. Any insecure embedded device connected to the internet is a potential target for attacks. In October 2015, a major distributed denial-of-service (DDoS) attack was triggered by malicious requests from around 900 CCTV cameras, rather than a computer botnet which is more usually the cause.
In many ways it's surprising that it has taken so long for such an attack to hit the headlines. Traditional DVR-based CCTV systems leave companies vulnerable to attack from malevolent intruders. DVRs have a number of security weaknesses: their use of port forwarding, few automatic firmware updates, a lack of oversight because footage may rarely be looked at and a predisposition among manufacturers to include back door functionality.
Adding a digital encoder to an analogue CCTV camera does not solve the problem; it is expensive and does not provide either security or intelligence. Meanwhile many cloud-based video solutions use the same IP connection and port forwarding techniques as an old-fashioned DVR, leaving data equally insecure. However, solutions are available which only allow outbound connections. And because an adapter only has to perform a fraction of the functionality of a full DVR, it is much less powerful and hence much less attractive to a potential attacker.
Given the widespread use of CCTV, it remains to be seen how quickly users will realise the potential the IoT combined with cloud offers. Police forces and utility companies are already using this type of system but, for the majority of corporates, analogue solutions which require manual oversight are still the norm. When my home was burgled a few years ago I saw how difficult it can be to extract and view data from traditional CCTV systems, so I hope that change is on its way.
Interestingly a December 2014 report by the UK Government Chief Scientific Adviser titled 'The Internet of Things: making the most of the Second Digital Revolution' makes no mention of this application. There is a discussion of smart buildings, but this focuses on using sensors to gather data about movement, heat, light and use of space and the implications for cost minimisation through energy optimisation and predictive maintenance.
Analyst firm Gartner recently predicted that 5.5 million new 'things' will get connected every day in 2016. How many of them, I wonder, might usefully be CCTV cameras?