Life on the cusp of Industry 4.0 – the fourth Industrial Revolution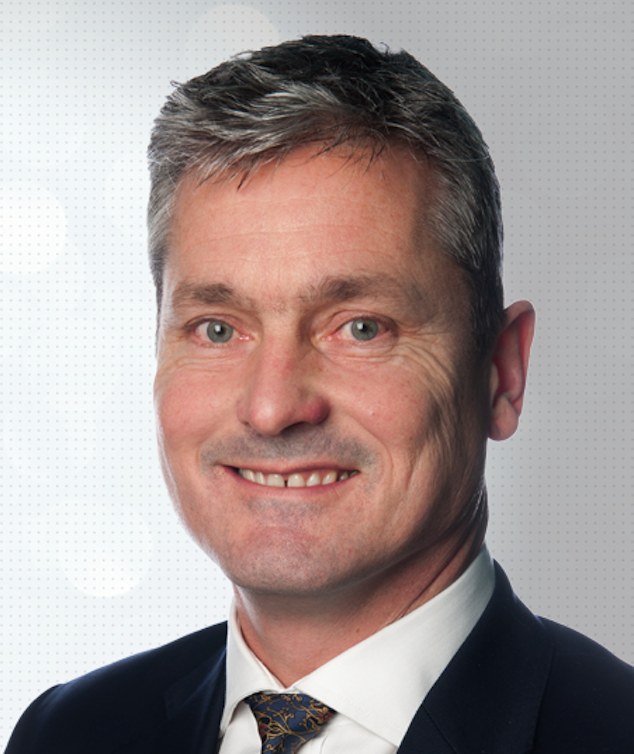 Martin Hill, Epicor International
Manufacturing has come a long way since the Industrial Revolution in the 18th Century, writes Martin Hill, the vice president of marketing at Epicor International. The second Industrial Revolution in the 1900s saw the introduction of mass production. In the late 1960s, electronics and the automation of production lines entered the industrial environment. Now, we are benefiting from robotics and are beginning to discover the value of 3D printing. We are on the cusp of Industry 4.0, the fourth Industrial Revolution.
Over the next decade, Industry 4.0 will emerge to meet consumer demand for tailor made products at affordable prices – from mobile phones, to cars and from household goods to wood ceiling installations. At the same time it will give manufacturers access to highly flexible mass production processes that can be rapidly adapted to market changes. This will happen by marrying the world of production and networking in an Internet of Things (IoT) environment. Enterprise resource planning (ERP) will become even more central to production in this environment. The ERP system will become the backbone to the network; connecting smart machines, logistics systems, production facilities, sensors and devices as products and machines communicate with each other and exchange commands as products move the production line.
ERP vendors need to move away from pre-built interfaces and formulas to develop highly connected systems that conduct operations at the production line level, whilst giving business decision makers the real-time data they require. So what would this ERP system look like, how exactly would it behave and how should we go about embracing systems like it?
The Industry 4.0 ERP system will fully integrate with manufacturing execution systems (MES). As a result, it will be possible to track and document the transformation of raw materials through to finished goods. Taking a bottling plant as an example, each bottle will have a RFID chip for the manufacturing process. This will contain all of the information about the product including the drink that will go in the bottle, the label it needs and the lid colour. When the bottle reaches the first workstation in the production line, the RFID chip will send a message to the MES, which will direct the machine to fill the bottle with the correct liquid. Once complete, the action will be registered on the RFID chip and the bottle will move onto the next work station.
With this level of intelligent connectivity, the ERP will be able to process production analytics data and line status reporting. Sales teams and management staff will be able to access this real-time information via an ERP dashboard to optimise conditions on the plant floor and improve orders and production output as well as inform sales processes and business forecasting.
Industry 4.0 means we will need to access ERP in new ways. In recent research conducted by Redshift Research, 65% of business decision makers said that mobile access to ERP will become increasingly important, with 43% wanting that access through their smartphone and 38% via a tablet device.
The ERP for Industry 4.0 will allow employees to network around projects, using the system as a social collaboration tool. According to the Redshift Research study, more than half (57%) say this will be beneficial in terms of customer and supplier communication as staff will be able to use the ERP to share knowledge and find solutions to problems on a project-by-project basis.
ERP will act as a single source for business intelligence in the age of Industry 4.0, presenting business decision makers with know-how, context or benefits, when they need it. An intelligent Industry 4.0 factory will, for example, remove the data discontinuities between a customer order and the production scheduling/ raw materials process, allowing all elements of the business to benefit from its data – whether that's sales teams or production.
In order to benefit from the ERP systems of Industry 4.0 already today, businesses can follow these simple steps
Analyse current ERP use: if your business is already using ERP, it's time to think about how it fits with your business. How many users engage with it? Can this be improved with training? Is it time to start using ERP on mobile devices to take utilisation to the next level?
Embrace the latest technology: when it comes to manufacturing, the industry is currently benefitting from exciting new innovations. 3D printing is already starting to change how we make things, as manufacturers use the technology to build models before production begins. Using the latest technology will help prepare a business for Industry 4.0 and its ERP.
Set goals: As with any new implementation, it's important to set KPIs. Measuring the effects of the new ERP will help businesses to understand its benefits and ROI. In Germany, the National Academy of Science and Engineering has estimated that Industry 4.0 could lead to a 30% increase in industrial productivity, so if a business is able to meet the challenge of Industry 4.0 with an integrated and intelligent ERP at its core, it can expect to benefit significantly.
Collaborate across all business departments: To get the most out of ERP in the world on Industry 4.0, businesses need to start sharing their knowledge across departments now. For example, knowledge of sales targets can improve the performance on the production line and stock data can help manage delivery planning.
The fourth Industrial Revolution hasn't happened yet but when it does, we will see intelligent factories, with machines and products cooperatively driving production. Those businesses that have the technology – and processes – in place to optimise the new environment will thrive and we can expect ERP to be the glue pulling all operations together.