Augmented reality poised for the IoT mainstream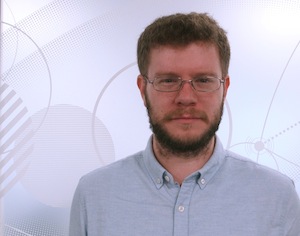 Matthew Duke-Woolley
The two top dog SDK companies for augmented reality (AR) have both been purchased this year, writes Matthew Duke-Wooley, a market analyst at Beecham Research.
This development is indicative of the potential for AR to enter the IoT mainstream. AR – and virtual reality (VR) – are now seen as the next big thing in the integration of advanced computing technology into our daily lives. Industry watchers now believe that these technologies will drive evolution or revolution in our mobile devices, smart phones and tablets. They even have the potential to replace those devices and revolutionise human-computer interaction.
Just last week, PTC purchased Vuforia for $65 million. Why did it do that? PTC comes from a CAD background rooted in manufacturing and now provides technology solutions for manufacturers to help them create, connect, operate and service smart things (IoT) and systems (M2M). PTC acquired ThingWorx in 2013 and Axeda in 2014 for this purpose. The plan is that the combination of IoT with AR will take advantage of these transformational technology trends and deliver a disruptive suite of new capabilities aimed at businesses. Vuforia claims to be used by 37 of the top 100 brands worldwide and supported by a large ecosystem of developers. Industrial and blue collar use cases have been successful in pilot programmes in 2014 and AR technology is rapidly emerging in automotive, aerospace, industrial, retail and other industry sectors. There is huge potential for the technology to be used in the workplace.
On the other hand, Apple's purchase of Metaio in May 2015 gives a strong indication that they aim to use AR technology to deliver innovative new capabilities in their consumer-oriented products in the near future. This is not just a short-term goal either. In late 2013 Apple purchased PrimeSense for $345 million – PrimeSense is the original designer of Kinect for Microsoft's Xbox. This sensor technology is capable of mapping the real world in real-time, and now pairing it with one of the top AR SDK companies – and they have been working on gesture recognition. Metaio has been around for over a decade and worked with many notable brands including many car companies. In fact, Metaio is originally an offshoot resulting from a Volkswagen project and I thinks it's highly likely that Apple will integrate these AR capabilities into its Automotive CarPlay system eventually. Metaio develops AR tools to enable the development and deployment of AR applications and until recently it supported a large ecosystem of developers, although as a result of the acquisition it has now closed down support.
In other AR news, earlier this year Microsoft announced its AR headset Holo-lens and we speculate that it may be time for Microsoft to learn the lessons Google learned with Google Glass! Form factor is critical in wearable technology. Microsoft has a fairly typical approach aimed at engaging the frequent computer user and their product demos indicate that they will focus on developing an innovative new interaction between people and computer systems. Using a dedicated holographic processing unit differentiates them from other hardware designs.
Comparatively, Google is now lagging. Google has invested in some useful tech companies in the AR arena, such as WordLens and MagicLeap. However it has essentially dumped Glass.
Facebook and Oculus recently moved in on AR company Surreal Vision. This move illustrates just how important AR technology will be in the real world – and has the potential to eclipse the market value of VR.
Expect to see new AR capability deployed into the IoT space soon. From experiential communication and streamlined collaboration, to architectural and industrial design processes, to navigation, infotainment, and data collection and visualisation. Beecham Research is covering AR developments as part of our expanding work in wearable technology, which is tracking the opportunities in both consumer and business environments.
The author, Matthew Duke-Woolley is a market analyst at Beecham Research