Wearable tech or fashion tech – a good question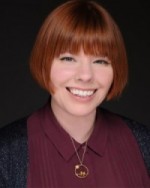 Claire Duke-Woolley
Lets face it. Right down to the terminology you use, navigating the wearables space is challenging.
I have been to many wearable technology events where, depending on the background of who you're talking to, the reference points all change. Most people working in the technology industry tend to err towards wearable technology phraseology and talk about wearable tech, wearables, hearables or even nearables. This can get a little out of hand though. For example, at the WT Show earlier this year, came have you seen the wearable dress? Hmm. A garment that is not fundamentally wearable? Maybe that's understandable for the technology industry, but entirely baffling for anyone working in the fashion industry.
Those working in the fashion industry will tend to shy away from phrases like wearable technology. It's too techie, geek without any chic, solid where fashion is ephemeral, down-to-earth practicality where aspiration is the order of the day. In effect, it does not easily relate to their image-driven, self-awareness business. Instead, phrases like fashion tech, future fashion and fashion innovation are much more acceptable. This often means there is much blurring of where the focus on clothing stops and digital retail and media begins. It's a much broader stroke.
I think this exemplifies one of the key challenges of this still fledgling market.
If you work in the technology industry, it makes sense to talk about wearable technology. After all not all technology is wearable, it is a very specific set of parameters. A lot of technology suppliers have had to dramatically change their thinking and approach to move into this market area. ST Technology found that they needed to make their engineers think hard about changing the traditional company thinking of form following function. They now needed to start thinking that function follows form. They were finding that fashion buyers weren't interested in electrical resistance and details of the technology itself. They wanted to know about durability, washability, sweat resistance, stretchability and practical issues of that nature.
If you work in fashion, everything you design is driven with a consumer in mind. It is an intrinsically person-centric business. Talk of wearables has no meaning in this industry – it's all wearable!
So if the common terminology doesn't fit, what does that mean when it comes to retailing it? Can you sensibly introduce the term wearable? Do you launch new product ranges within existing brands that use terms like wearables, or wearable tech accessories? How does that sit in a brand with existing product ranges that are so obviously wearable?
This has major implications for the success of wearable technology in the retail environment. It is one thing to sell a consumer electronics device: quite another to sell something that fits the mass-market but personal appeal of the fashion industry and the consumer consciousness that goes with that. Underlying these two different approaches is not just differences in phraseology. It calls for an entirely different business model to reach the mass market.