Qualcomm Life acquires Capsule to build the Internet of Medical Things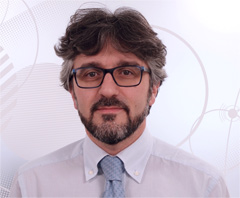 Saverio Romeo, Beecham Research
By Saverio Romeo, the principal analyst at Beecham Research
The healthcare sector has been an attractive sector for some time for the technology industry. We had the era of the e-health, followed by the subsequent period of the mobile health, and as the Internet of Things evolves into this transformative – almost revolutionary – vision for economies and societies, a growing view on the Internet of Things in healthcare is inevitable.
Healthcare provisioning systems desperately need technology in order to empower services and reduce costs. But, at the same time, the healthcare sector has very specific issues because of how the services are provisioned and managed – the government-centric versus private model has to be taken into account. These specificities have often hampered a more rapid development of the adoption of technologies in healthcare environments.
With the Internet of Things, we imagine those different environments becoming integrated into a continuum of services and applications. That continuum of smart spaces – hospitals, pharmacies, surgeries, individuals – is ensured by the data gathered and exchanged.
Qualcomm Life has captured all that into the term the Internet of the Medical Things. Qualcomm Life's definition of the Internet of Medical Things revolves around three main concepts:
a connected, interdependent, health ecosystem
capturing, transferring and sharing rich contextual health data
delivering the right care at the right time, at the right location
Qualcomm Life is not new in the digital healthcare market and focuses on personal healthcare through wearable devices, but also home-based healthcare solutions. These concepts have been expanded into what the company calls a connected, interdependent, health ecosystem through the acquisition of Capsule, a global health data management company, with 1,938 hospital clients in 38 countries operating on an ecosystem of 750 medical devices. Capsule bridges the existing Qualcomm Life activities with hospitals providing that continuum of data and data analytics that is really the backbone of the Internet of Medical Things.