Does M2M Really Need an Embedded SIM Standard?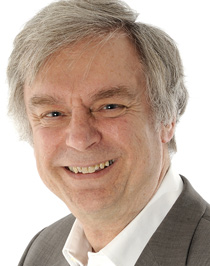 Robin Duke-Woolley, Beecham Research
The mobile market has been using the removable SIM card since 1991, where it is mandatory for GSM devices. These are ideal for mobile handsets, which are typically bought through specialist retail outlets that set up the handset onto the network chosen by the user. They are not ideal for M2M applications though and, as we head towards the higher volumes forecast for M2M and IoT, that problem just gets worse. So what to do?
Most M2M applications don't go anywhere near a retail outlet or, if they do, not ones in any way set up to deal with SIM cards. Instead, SIM cards are typically delivered in relatively small quantities to the point of use. Once installed, changing them at a network operator contract change is not so easy. Most times, it involves visiting the device on site. Often it is then not readily accessible. For those that are accessible, there is a high risk of theft.
All of that adds a lot of cost and is not very scalable. So when the industry talks about moving to huge volumes it is clear that something has to change. The embedded SIM is part of that change. This is installed during manufacture like any other component and the provisioning – to bring the connected device online with the chosen network operator – is carried out remotely over the air. That not only streamlines the manufacturing process, it  can also streamline the retail process as well.
It turns out that's only half the story though. Over the last few years embedded SIM solutions have started to be introduced into the M2M market. That's great, because it gets the market going and gives the market what it needs. The trouble is, these proprietary solutions haven't been compatible with each other. That does not scale well either and has the effect of reducing choice after the initial purchase – it tends to lock the installed base of devices in. Ultimately, that approach will tend to fragment the market and create new costs – so working against scalability in a different way.
Beecham Research has been looking closely at this issue for the GSMA and talking with OEMs in the market – particular Auto OEMs. Their feedback is that, given one standard solution, they want to move quickly to a Connected Car market. If there's one standard solution, that will aid the take-up of connected car services in the second hand market as well. In other words, when a new car fitted with such services is resold, there is a better prospect that the subsequent owner will also be able to use those services cost-effectively. That is what the GSMA Embedded SIM Specification aims to deliver, and the fact that this week all of the leading SIM vendors and leading Mobile Network Operators all committed to delivering this is good news for the M2M market.
Where cars lead, other products will follow, notably consumer electronics products.
The results of this research and the relevant press releases are available here for free download.
You can also see an infographic on the case for the GSMA Embedded SIM at this link