M2M/IoT: Intelligence Moving to the Edge?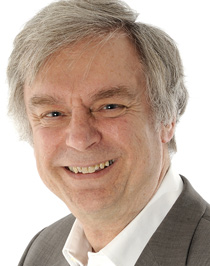 Robin Duke-Woolley, Beecham Research
We recently conducted a survey with Oracle of the M2M/IoT market to see what people are expecting regarding application intelligence for connected devices over the next few years. Does it need to increase? If so, is this at the network center or at the edge? What are the implications of this? We presented the results at a webinar on June 27 – available here if you missed it and want to catch up on it.
Not too surprisingly, everyone in the survey reckoned that application intelligence for connected devices needs to increase in the next 3 years. Perhaps more surprisingly – in view of the increasing interest in cloud-based services – the vast majority of these also thought that greater intelligence will be required at the  network edge. In other words, forget the idea that edge devices will stay the same or get dumber with all the intelligence for applications migrating to the center. It's not going to happen like that. Why's that then?
Firstly, the survey found that a full 81% of those expecting more application intelligence being required were expecting the need for real time decision making at the edge to increase. Why? M2M has always been about real time data, but it has also been about sending that data from a remote device or sensor to a data server typically at the center for processing and subsequent distribution of information. So why the greater  need for more real time decision making at the edge? In our view this reflects a move towards optimization of operations rather than just monitoring them. This not only needs more data, it needs it more quickly. That's of course very consistent with the ideas behind the Internet of Things.
In line with this, respondents also expected a greater need for local data storage at the edge. In addition to all of this though is the greater need for solution security right from the edge all the way through to the center. That also requires greater intelligence at the edge.
It's all happening at the edge then. Is that the whole story? Catch the next webinar in the series in October for more on this.