How digital car keys will open up everything from doors to new smart mobility services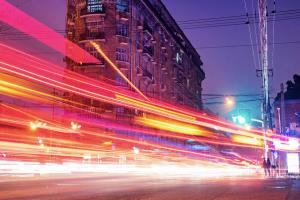 With more than 200 million connected vehicles expected to be on the roads by 2020, everything, from what we use vehicles for to how they look, feel and operate, will completely transform in the next few years.
Sometimes these changes will make things a little easier; other times they will radically change how we think about mobility. One thing small in size, but certainly not potential, says Ben Cade, founder and CEO of Trustonic, is the car key. With the technology now available, more and more automotive companies are looking at the role of digital keys, specifically those available through a smartphone application. The implications of this affect everything from the consumer experience to ride sharing economies.
It's not as simple as just switching from a physical key to an app-based key, though. There are a number of security concerns which need to be addressed, alongside wider industry and consumer education around the long-term value of the technology.
So why should the automotive industry care?
Never lose your keys again
Contactless payments, navigation, MP3 players, cameras…the smartphone has made it easy for people to have everything they need in one place. From a consumer point of view, anything that does not need to be physically separate from a smartphone, shouldn't be. Digital keys offer an easier and more enjoyable solution for consumers, as well as automating personalised settings such as mirror and seat positioning and radio and audio – all being tied to the user via their phone.
Being able to grant vehicle access to multiple users also opens up some interesting avenues for new services.
Who wants to own a car any more?
Anyone reading this will not need telling about the disruption that businesses such as Uber and Lyft have caused to how individuals travel within cities. When you add in the effect of ride sharing firms, alongside peer-to-peer (P2P) models that allow for vehicles to be rented by the hour, day, week or journey, you have a generation that has already embraced Mobility-as-a-Service (MaaS).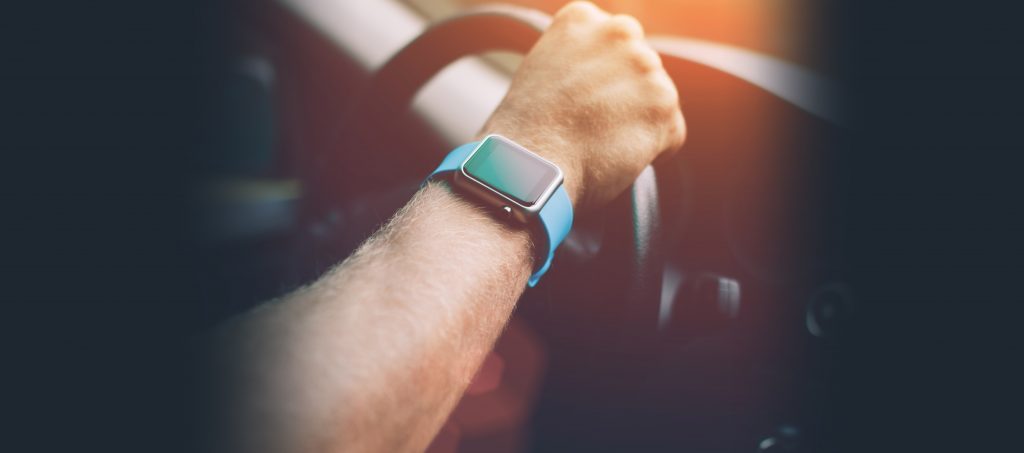 This is not a fad or something that will remain static, either. Rising costs of ownership; environmental concerns over carbon emissions; demographic shifts; increasing political pressure to reduce vehicles on the road in cities; all of these will help make MaaS the dominant model for transportation. Underpinning this model will be digital keys, as they offer a secure and simple solution for multiple users to be granted access to vehicles at different times, and for different periods of time.
Opening the door to new business
Another industry which looks set to benefit from digital keys is that of the e-commerce space. Multiple trials are taking place that see cars as ideal secure and trackable drop-off points for packages. Volkswagen is one automotive maker that has discussed its future vehicles being used like portable mailboxes. Digital keys would allow for delivery workers to securely access the trunk of a car during a specific timeslot, drop off a package, confirm delivery to the customer, and then leave the car secure once again.
The essential ingredient in everything discussed so far?
Trust.
How to build trust in a digital world
One of the big issues with the adoption of digital keys is that of security. This encompasses everything from consumer perception around the technology to vehicle manufacturers understanding the benefits. There are fears around malware, hackers and connectivity, which are all understandable and real threats. By using the right technology and preventative measures, however, you can not only protect against these threats, but provide a higher level of protection and a much improved user experience than physical keys.
From the consumer perspective, you can prevent forgeries and relay attacks, give greater control to car owners over who can access their vehicles and in what capacity, and introduce multi-factor and biometric authentication to provide greater safeguards.
Deploying the technology in a Trusted Execution Environment (TEE), which is baked into the physical hardware of the phone, as well as using best in class software protection tools such as white box cryptography, reduces the attack surface. This prevents mass-scale attacks and threats such as reverse-engineering, tampering, malware and trojans. Although different device manufacturers use different terminology to describe it, the vast majority of smartphones in the market have TEE capabilities, meaning that we are close to being able to deploy digital keys securely on a large scale.
To provide this level of security across the whole eco-system requires co-operation and a level of interoperability from a range of businesses. The Car Connectivity Consortium (CCC), for example, consists of 75 car-makers, suppliers and tech companies, and is developing industry standards around digital key technology. Once in place, this will help drive adoption as consumers and businesses become more convinced of the security and practical benefits of smart mobility technology.
The future of car keys is digital; what they will open up is still to be decided.
The author is Ben Cade, founder and CEO of Trustonic.
About the author
Prior to Trustonic, Ben founded Linaro, the Open Source Software venture backed by IBM, Samsung, ARM and other key industry stakeholders. During his tenure at ARM he established and led the Security Division, helped scale the Infrastructure Business Unit from zero revenue to eight figures in under 18 months, and helped establish the ARM M&A and Corporate Venture Capital function. Over his career Ben has worked in major Asian and European blue chip companies as well as at the front line in small and medium enterprises (SMEs) operating globally. His passion lies in taking bold ideas and great people and turning them into businesses. He holds an executive MBA from the London Business School and a Master's in Engineering from Southampton University.
Comment on this article below or via Twitter @IoTGN