Wireless Logic Group buys Netherlands-based M2MBlue as 2019/'20 group revenues forecast to hit €100mn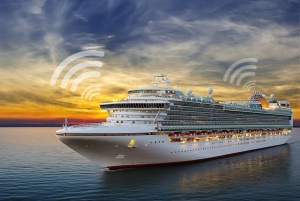 European IoT connectivity platform provider, Wireless Logic Group, has acquired M2MBlue for an undisclosed sum M2MBlue is an M2M and Internet of Things (IoT) connectivity specialist with a focus on high-bandwidth applications.
Located in Enschede, Netherlands M2MBlue was founded in 2015, and has assembled a suite of connectivity products which include hybrid solutions combining cellular, satellite and land connections to deliver end-to-end secure internet services.
This technology is now being used within the travel sector including river cruisers and ocean liners to cater for the high data needs of passengers. Annual usage levels typically reach hundreds of terabytes per deployment. M2MBlue has also built a growing base of more mainstream IoT connectivity uses including transport & logistics, in-vehicle applications and broadcast.
The acquisition by Wireless Logic Group is the group's fifth in four years, and the first since Montagu Private Equity invested into the organisation earlier in June 2018. Group revenues for 2019/20 will now be in the region of €100 million.


Commenting on the M2MBlue acquisition, Oliver Tucker, Group CEO for Wireless Logic Group says: "Welcoming M2MBlue into the group enables us to significantly strengthen our connectivity solutions offering across Europe and further afield."
"With a number of significant vertical markets, we hope to capitalise on their experience particularly in the ultra-high data usage space. The team at M2MBlue have achieved amazing results to date, and we will welcome their drive and passion as they join the Wireless Logic family."
For M2MBlue, Christian Westers, CEO and founder adds, "Becoming part of a Europe-wide leading provider in Wireless Logic Group is the natural progression for M2MBlue."
"Collectively we'll be able to open new doors and markets backed by the platforms, infrastructure and commercial might of the Group. It is all due to the incredible individuals within M2MBlue that we now find ourselves a member of an increasingly global player in the IoT connectivity world. We look forward to the future.
Comment on this article below or via Twitter @IoTGN