Renesas Synergy™ strengthens chip-to-cloud IoT connectivity with new Enterprise Cloud Toolbox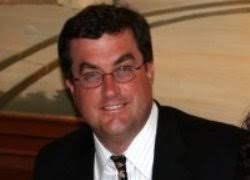 Peter Carbone
Renesas Electronics Corporation, a supplier of advanced semiconductor solutions, announced the new Renesas Synergy™ Enterprise Cloud Toolbox v1.1 — a software Application Project that together with the Synergy AE-CLOUD1 kit provides a reference design and starting point for users to connect in 10 minutes or less to enterprise clouds such as Microsoft Azure™, Amazon Web Services™, and Google Cloud Platform™.
The Enterprise Cloud Toolbox saves embedded developers weeks or even months to create a secure end-to-end Internet of Things (IoT) application for monitoring and controlling the surrounding environment in home, building, or industrial automation systems.
The Enterprise Cloud Toolbox software, unlike competitive cloud kits, can be cut and paste into real projects, enabling code reuse to accelerate product development. The software includes project files and C source code for the microcontroller (MCU) based on the Synergy Software Package (SSP) v1.3.3, and Java/JavaScript source code for the web dashboard. The MCU software executes on the companion AE-CLOUD1 kit, which contains a Synergy S5D9 fast prototyping board, Wi-Fi module, and a SEGGER J-Link® Lite debugger/programmer.
To start an IoT application, developers simply download the Cloud Toolbox Application Project for use with either of Synergy development environments – e2 studio or IAR Embedded Workbench®– to build and modify the embedded MCU and dashboard source code.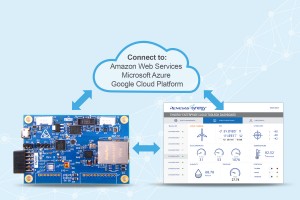 The Enterprise Cloud Toolbox allows developers to use the SSP's integrated Message Queue Telemetry Transport for NetX Duo™ and NetX Secure™ Transport Layer Security to connect to their cloud vendor of choice. At no cost, developers can also make this connection using a Renesas-hosted cloud account. The Enterprise Cloud Toolbox makes it easy for users to visualise their sensor data on a password protected, private dashboard streaming live to the cloud from Synergy MCU-based hardware over Ethernet or Wi-Fi connection.
"The Renesas Synergy Platform has simplified the daunting task of creating an end-to-end IoT application by lowering the barriers to entry and reducing the total cost of ownership," said Peter Carbone, vice president, Synergy Platform Business Division, Renesas Electronics Corporation. "Our new Enterprise Cloud Toolbox and AE-CLOUD1 kit enables Synergy users to easily connect their applications to enterprise cloud vendors and evaluate wireless connectivity with no cumbersome licensing fees."
Comment on this article below or via Twitter @IoTGN