EMEA Solution Centres show IoT partners how customer relationships are evolving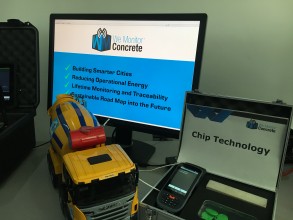 IoT solutions for Industry 4.0 problems
In Limerick, Ireland last week, Jeremy Cowan talked to Dell EMC's Infrastructure Solutions Group about changing IoT challenges. Here, Anthony Quigney, director of EMEA Customer Solution Centres describes what the company and its partners have learned from 2,500 customers a year passing through its five EMEA locations.
IoT Global Network: When customers come to you is it with a set of partners already in mind, or do they just come with the business problem?
Anthony Quigney: Both. Many customers don't know who to deal with in IoT (the Internet of Things) to solve their business needs, which sensor vendors to talk to, for example. Our customers may demand complete guidance or may have some relationship with a software provider.
IoT Global Network: How are customer relationships evolving then?
AQ: In the past, customers asked, 'Where does IT bring value?' But when you show them that this piece of information connected with that means you can now get this action then they start to see new applications.
For example, Dell EMC reports that the most frequent cause of failure in wind turbines is failure of the concrete on which they stand. A company called, would you believe WeMonitorConcrete is using sensors on the wind turbine foundations to assess cracking damage and potential failure. This is enabling a new service that wasn't even considered 10 years ago.
IoT Global Network: There's been a lot of discussion around transport here at the Customer Solution Centre. What are the key challenges for IoT-enabled transportation?
AQ: There will be many challenges, not necessarily technology-related, but perhaps the biggest are regulatory and user adoption. Healthcare is also still facing regulatory and business model challenges, although there are areas such as disease control that are starting to use high performance compute.
IoT Global Network: One of Dell EMC's focuses here is on smart cities. Who drives the enquiries you get? Is it the cities, the solution vendors, the integrators, or someone else?
AQ: It should be end users, the inhabitants. The challenge for smart city solutions is to find the common problems such as traffic or delivery of essential services, and to see if these could be delivered better by  digital enablement.
IoT Global Network: Smart cities are more often single point solutions than integrated services all fed by shared data sources. Who is at the wheel at the moment; integrators, vendors, cities?
AQ: System integrators' relationships are particularly important here. If it was just transportation, integrating the trains, planes, buses, taxis and cars that would be a piece of work in itself. And then there's safety.
IoT Global Network: How are standards and regulations ever going to catch up with market changes in the Internet of Things?
AQ: Technology is an enabler and drives ahead (of standards). Sometimes one gets ahead of the other – for example, social media is developing ahead of the law. But technology can play a great part in public safety.
IoT Global Network: I imagine that every day in the Solution Centre is different.
AQ: I look forward to meeting new customers every day; they give us perspective on what we should be doing. They come to us with their problems and we get inspired to act by their challenges. We see 2,500 customers a year across the five EMEA locations – Cork, Limerick, Paris, Frankfurt, and Dubai.
Comment on this article below or via Twitter @IoTGN or @jcIoTnow